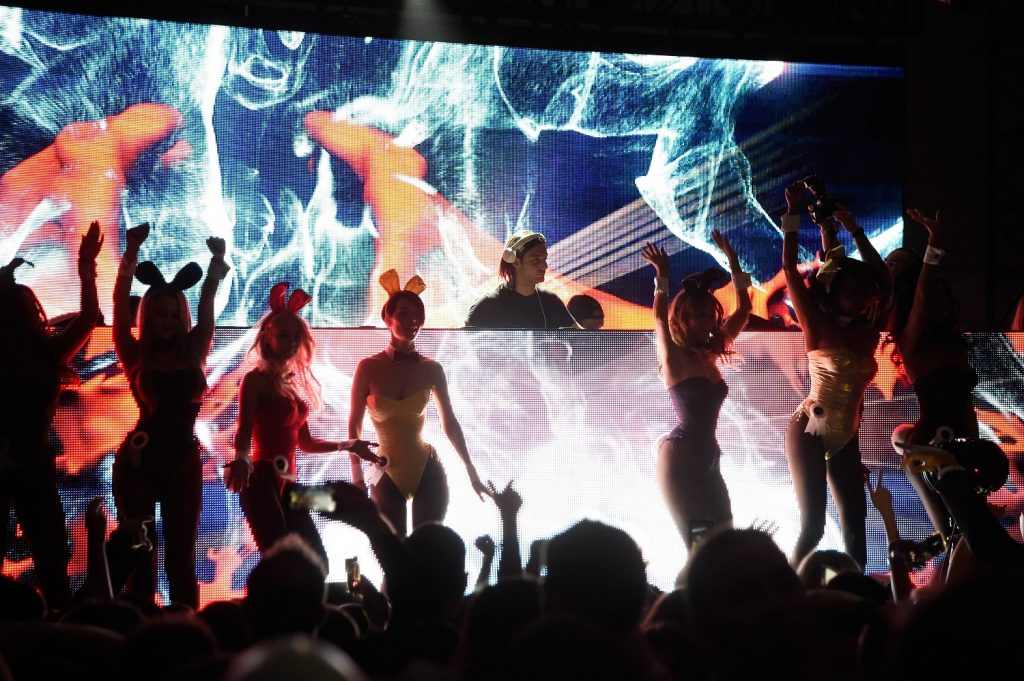 Get More Info on Super Bowl Parties & Receive Exclusive Discounts

SUPER BOWL PARTY TICKETS
Atlanta promises to be party central for Super Bowl weekend, and you really need to be there to experience the fun and excitement for yourself. Tickets for the city's hottest Super Bowl parties are often exclusive invite only and are reserved for athletes, celebrities, and models. Fortunately, we have secured tickets at events and parties throughout Atlanta on your behalf and can offer you access to the biggest and best events in town where you'll brush shoulders with the likes of Kanye West, John Legend, Katy Perry, and Kim Kardashian.
Of course, these Super Bowl party tickets are pretty hot items, so make sure you get them while you can.

Atlanta Super Bowl Parties
WANT TO EXPERIENCE THE BEST SUPER BOWL PARTIES?
Look no further, Fan is your gateway to the best and most spectacular Super Bowl parties taking place in Atlanta this year. Celebrities, booze, DJs, sponsored things, scantily clad women – this isn't the stuff of your everyday Super Bowl party. (You know, the ones where you have to figure out how you're gonna get home, fight the Sunday scaries, and dread functioning through work the next day.) No, they're not serving Miller Lite (unless sponsored) and pigs-in-a-blanket here. Invites to these epic parties can often be harder to get your hands on than tickets to the actual Super Bowl.
The Ultimate Guide to the greatest 2019 Super Bowl Parties
Before we get started we want to let you know that this guide is intended for those individuals looking to attend the greatest Super Bowl parties, or shall we say the "cream of the crop."

On any given Super Bowl weekend 20+ Super Bowl parties take place. One could imagine how hard it would be to decide between so many competing events so we have decided to meticulously create the Greatest Super Bowl Party Guide of all time , to direct you through the tough elimination process, and help you distinguish the good from the bad, and the great from the greatest!
Common Super Bowl Party Mistakes
(for the Super Bowl newbie)
With over 20 parties to choose from, we highly advise you to stay away from any and all parties that "popup" from year to year, with no distinguished track record of reliability or performance. Before we can tell you the best Super Bowl parties to attend, we need to go over some common newbie mistakes.
You might consider attending a party that has included the words, "hosted by" in their title. We say STAY AWAY!
Another common Super Bowl party mistake is to attend an event with a D list host, because the pricing for these "D" parties will be about 1/3 of the cost to attend one of the Core 4. You travel from across the country and have spent $5,000+ on your Super Bowl experience, don't sell yourself short by attending an event that you will forget about tomorrow. .

THE CORE 4 – SUPER BOWL PARTY GOLD
The "Core 4" as we like to call it, consists of several hand selected, premier red carpet galas that are guaranteed to excite you during your immersive Super Bowl experience. Big money and Big Media names help deliver an unforgettable experience to attendees, where experience out ways profit making, and inclusions are over the top, delightful, & plentiful (think Rolling Stone had Moet on tap in San Francisco in 2016- it's all about those bubbles!)
What should you wear to a Super Bowl Party?
Always dress to impress. You never know who you might run into!
What time should you arrive at a Super Bowl Party?
We recommend arriving about one hour into the event to avoid lines.
Should you buy a table at a Super Bowl Party?
A table is a must if you are coming with 6 or more people. For the same price as VIP, you can also have an entire table reserved for your group and receive many other great perks.
When is the right time to purchase Super Bowl Party Tickets?
Purchase tickets in advance. Unlike Super Bowl tickets, party pricing goes up closer to the event.