Interested in a complete Super Bowl Package with game tickets and hotel?
YOUR SUPER BOWL HOTEL INCLUDES:
Reserved Hotel Accommodations
No Additional Fees
The Super Bowl is the hottest event in town, so it will come as no surprise that tickets for the best hotels sell out fast. In fact, some of Phoenix's and Scottsdale's luxury hotel rooms were booked up within days of the 2023 Super Bowl announcement.
Fortunately, we have a strong, established network of key contacts at reputable hotels throughout Arizona, and can secure you access to luxury hotel rooms in the city at reputable hotels such as the Omni, Four Seasons Hotels and Resorts, JW Marriott, Sheraton, and Ritz-Carlton, meaning you can enjoy the Super Bowl weekend in comfort, style, and sophistication.
If you want to ensure you have a room reserved for your Super Bowl stay, give us a call now, and we'll offer you a range of luxury hotel rooms in the Phoenix area to choose from, many of which simply won't be available elsewhere. Save yourself the time, hassle and effort of trying to locate a hotel room in the United States' busiest city at Super Bowl weekend and let us do all the
Hotel Information
Guaranteed
Hotels booked for Super Bowl week are fully guaranteed with our 100% Buyer Guarantee.
Length of Stay
Most Hotels are all-inclusive of 3 or 4 nights, however some are sold by the night with 3 or 4 night minimums.(Please check notes for details)
When will my name be on the room for confirmation?
Some hotels require us to submit name changes all at once when all rooms at that specific hotel are booked. Most rooms can have a name attached and confirmation number supplied within 96 hours of booking.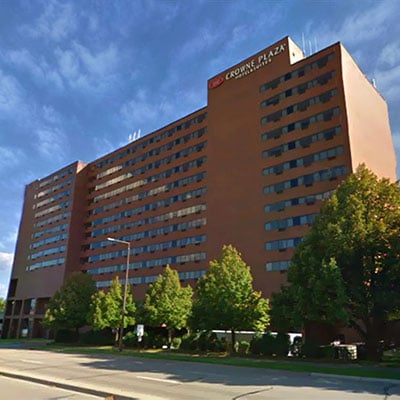 Get More Info on SB Hotels & Receive Exclusive Discounts