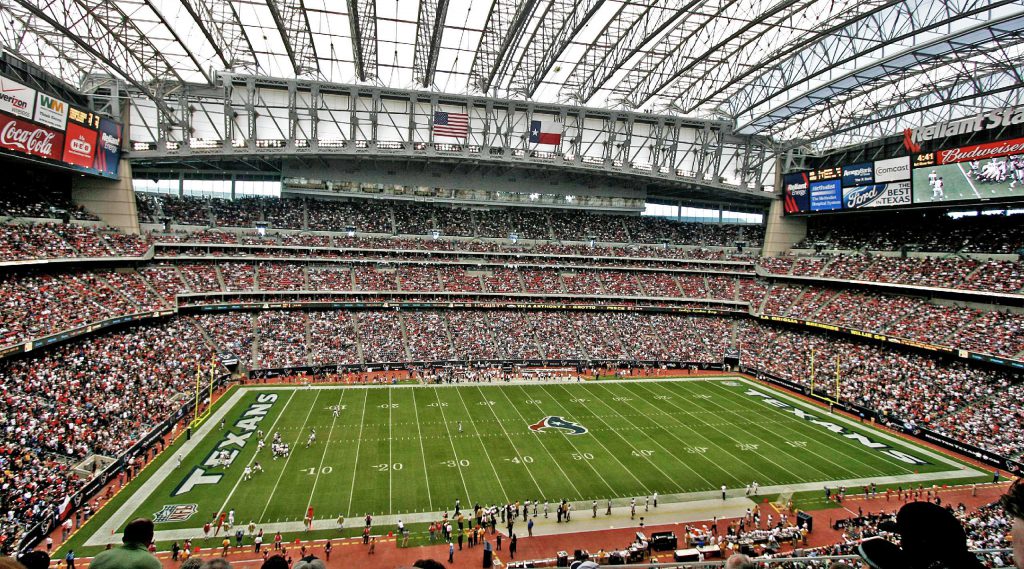 Get More Info on NFL Experience & Receive Exclusive Discounts
2023 NFL EXPERIENCE
NFL Super Bowl Experience is a ticketed event taking place from Saturday, February 4 to Saturday, February 11, 2023 at the Phoenix Convention Center in downtown Phoenix, Arizona. The NFL experience is an annual family friendly event which takes place in the Super Bowl host city during the week leading up to Super Bowl.
NFL EXPERIENCE ATTRACTIONS:
Free autograph signing sessions with 50+ NFL Stars
Kids, learn the game skills at Youth Football Clinics
Super Bowl Memorabilia Show
Live Broadcasts from NFL Network
NFL SHOP for Super Bowl merchandise
Viewing of the Vince Lombardi Trophy
NFL Rush Zone
Previous NFL Experience Locations (2013-Present)
2013 – NFL Experience Driven by GMC took place at Ernest Morial Convention Center in New Orleans
2014 – The New York Super Bowl marked the first time since 1992 that the NFL did not hold the event. Instead an NFL type experience was setup along Super Bowl Boulevard; 10 blocks spanning from 34th to 44th Street, along Broadway.
2015 – NFL Experience Engineered by GMC  took place at the Phoenix Convention Center Phoenix.
2016 – NFL Experience Driven by Hyundai took place at the Moscone Center in San Francisco.
2017 – NFL Experience Driven by Genesis took place at George R. Brown Convention Center in Houston.
2018 – NFL Experience Driven by Genesis took place at the Minneapolis Convention Center in Minneapolis.
2019 – NFL Experience Driven by Hyundai took place at the Georgia World Congress Center in Atlanta.
2020 – NFL Experience presented by Lowe's took place at the Miami Beach Convention Center in Miami.
2021 – NFL Experience took place at Julian B. Lane Park in Tampa.
2022 – NFL Experience presented by Lowe's took place at the LA Convention Center in Los Angeles.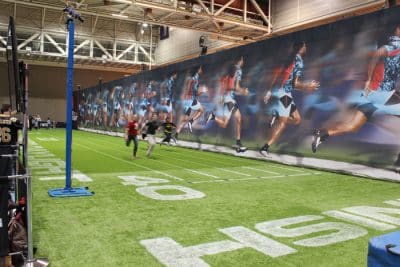 Breaking Down NFL Super Bowl 2023 Experiences
When looking for things to do for the 2023 Super Bowl, there are a plethora of "Experiences" to choose from. Our goal here is to break down all of the various Experiences that are available to you.
NFL On Location Experiences – which are events associated directly with pre and post Super Bowl. These events include Club Nomadic, a roving nightclub, exclusive tailgate parties inside the stadium, and NFL House, a hospitality rest area offering VIP's relaxation, food, and beverages, all weekend long.
NFL Experience in Times Square – a ticketed event in Times Squares, New York. This NFL experience takes you on a 32 team journey filled with interactive experiences including, a 4D Immersive Theater, an Equipment Room fans can "Suit Up" in, a Virtual Reality experience, a Quarterback Throwing experience, and a post Super Bowl immersive celebration.
Super Bowl Live – which is series of events that takes place over 10 days brought to you by the host committee. This fan festival includes free concerts, national tv broadcasts, and a food-centric experience. Super Bowl Live experiences will stretch six blocks from 12th Street S. to 6th Street S at Nicollett Mall.
Although one can confuse the multiple different NFL Super Bowl Experiences, a recent article by the WSJ, discussing how Super Bowl Experiences is meaningless, is not in regards to the actual event or the experiences that are taking place, but instead in regards to the teams who have actual 'experience' playing in the Super Bowl.
NFL Experience Tickets
Super Bowl NFL Experience  Expected Hours of Operation
Dates & Times not yet confirmed
| | |
| --- | --- |
| Saturday, February 4 | 12:00pm-10:00pm |
| Sunday, February 5 | 10:00am-8:00pm |
| Monday, February 6 | TBA |
| Tuesday, February 7 | TBA |
| Wednesday, February 8 | TBA |
| Thursday, February 9 | 3:00pm-10:00pm |
| Friday, February 10 | 3:00pm-10:00pm |
| Saturday, February 11 | 10:00am-10:00pm |