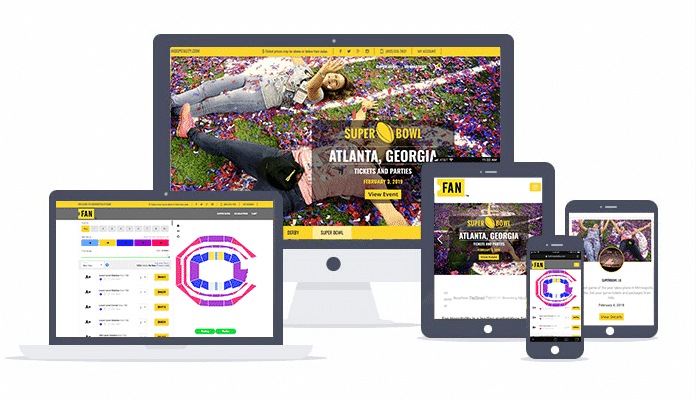 Safe & Secure Payment
With Safe & Secure Payment options, Fully Authentic Tickets, Outstanding Customer Service, and Guaranteed Refunds if the purchased event is cancelled, we make your experience worry and stress free.
We provide and abide by an industry standard privacy policy which protects your information. Your credit card information is never sold to any third party.
100% Money Back Guarantee
We offer a 100% Money Back Guarantee on all purchases through Fanhospitality.com. If for any reason your order is not delivered we will issue you a 100% refund of the purchase price.
Fully Authentic Tickets
Each and every ticket sold on Fan Hospitality is 100% real, and we guarantee that our tickets are never duplicated or reproduced.
Excellent Customer Service
We stand out from the rest due to the excellent customer service we provide. Purchasing Super Bowl Tickets can be complicated which is why we are always here to answer your questions or concerns.
Refund For Event Cancellation
If your purchased Event is cancelled for any reason whatsoever, you are entitled to a 100% refund, with no questions asked. If your Event is rescheduled due to weather or other unforeseen circumstances, we will assist you every step of the way through the re-issuance process or consignment of your ticket if you can no longer attend the event.