YOUR TICKET WILL INCLUDE:
Open Bar Passed Foods Entertainment
Tickets not yet available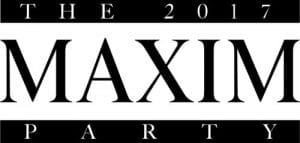 Official Ticketing Partner
Maxim Party Will Include:
**MOST IMPORTANT**
The Maxim Party is known for the most beautiful people, celebs, tastemakers and the world press
All-Inclusive Open Bar
Full Premium Open Bar including unlimited liquor, beer, wine and soda
DANCERS
Maxim GoGo Girls bring life to the party throughout the venue.
Headliners
TBD
2017 Maxim Party
The Maxim Party reinvents itself on an annual basis with a hot new theme for each Super Bowl bash. Previous themes have included a superhero theme complete with Kryptonite crystal bar and a Gotham Cityesque aesthetic, and a Treasure Island theme complete with waterfront pavilion. If the last few years' events are anything to go by, this is an event that will truly wow. Tickets to the Maxim Super Bowl party include live entertainment, canapés, and an open bar.
The Maxim Super Bowl Party 2017 was held at Smart Financial Center and with performances by DJ Khaled, Travis Scott, and DNCE
Past Lineups
2016: A$AP Rocky and Lil Wayne
2015: Ludacris, Nick Cannon, and DJ Vice
2014: Sebastian Ingrosso and Kendrick Lamar
Which Super Bowl Event Is Most Anticipated?