Experience the Super Bowl in Style and Sophistication in a Luxury Suite
Super Bowl Suite View
Awesome Views from your Super Bowl Suite!
The Hospitality Division of Fan Hospitality is dedicated to ensuring your Super Bowl experience is memorable. We offer a premium, exclusive service to valued clients who are looking for a VIP Super Bowl weekend.
We specialize in the provision of superior Super Bowl luxury suites and first-class concierge services to esteemed clients who are looking for that extra special touch. Every suite comes with optional extras, including chauffeur driven limousines, chartered flights, dinner reservations in the city's most sought after venues, premium accommodation and, of course, our exclusive service and expertise.
If the suites listed here are not quite aligned with your needs, please give us a call now, and we will liaise with our partners and clients to find exactly what you're looking for.
All suites come with a dedicated team of staff who are on hand to meet your every need, a comfortable climate-controlled ambiance, high-quality food and beverages, and premium access to clubs and game parties.
Call us now to find out how you can secure a suite before they sell out. We fully guarantee your privacy and confidentiality.
Have you purchased tickets for a suite for this year's game but can no longer attend? Give us a call now, and we'll help to secure a buyer at a great price.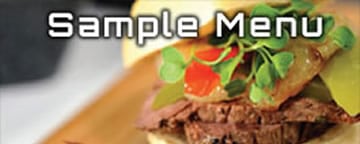 Suite Catering Sample
In House Smoked Brisket
Slow Roasted Steamship Leg of Pork
Tangy BBQ Sauce & Chipotle Demi-Sauce
Lobster & Shrimp Tossed in Boursin Sauce
Fried Prosciutto
Bacon & Cheese Beef Sliders
Buffalo Chicken & Grilled Chicken Slider
Bratwurst & Cracked Black Pepper Sausage
Margarita Lump Crab Ceviche
Black Bean Chicken Quesadillas
Viewing the Super Bowl from the comfort and refinement of our Super Bowl luxury suites is an experience quite like no other. If you're looking to offer your clients, employees or friends a weekend they'll never forget, the luxury suite packages deliver the ultimate game day experience.
Super Bowl Suite Amenities
Access To Premium and Exclusive Clubs
Floor to ceiling retractable window wall
Large Space For Entertaining Guests
Flat Panel TVs throughout

Private Restrooms (select suites)

Five Star Catering