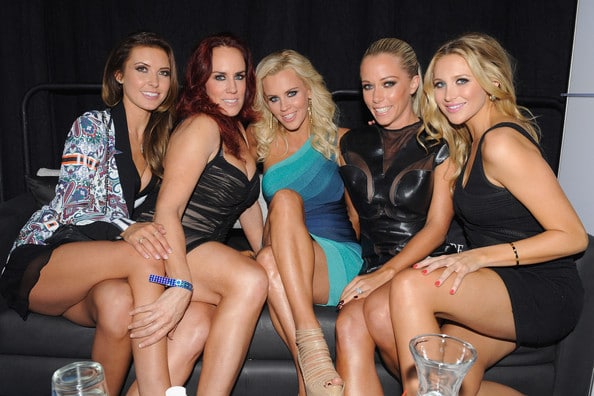 Get More Info on Leather and Laces Party & Receive Exclusive Discounts
YOUR TICKET WILL INCLUDE:
Open Bar Passed Foods Entertainment
Leather and Laces
If you don't exactly want Playmates, but you do want models, reality stars, and something a little more "chic" (their words), then the annual Leather & Laces party is for you. Hosts have included Victoria's Secret Angels – like Adriana Lima, Alessandra Ambrosio, and Behati Prinsloo – as well as Kim Kardashian, Brooklyn Decker, Jenny McCarthy, and Carmen Electra. Yeah, so basically this party is about beautiful women and exclusivity… for 14 years running.
Because of the demand for tickets, they've stretched the party into two nights. As the "hottest" party every year (again, their words), a VIP ticket for $2,400 gets you a meet-and-greet with the celeb hosts. A regular ticket which ranges between $800 and $900 gets you an open bar, tunes by a great (possibly famous) DJ, and lots of food. People here tend to dress and act a little more presentable and a little less scandalous than some of the other parties. According to Alessandra Ambrosio who's done a few of these events, "The people there are very selected, so just enjoy."
The Leather and Laces party 2016 was held at City View, Metreon, San Francisco, was hosted by Jeremy Piven, Emmanuelle Chriqui, Alessandra Ambrosio and Emily Ratajkowski, with performances by Cirque USA, Mentalist, Jim Karol, DJ Automatic, and DJ Zhaldee.
[themeum_poll post_id="267″ image="2782″]