Buy Tickets from the OFFICIAL SECONDARY MARKETPLACE
Everyone's favorite big man, NBA veteran Shaquille O'Neal has entered the business of party planning and he's not doing anything low key. On the Saturday before Super Bowl 53, the second-ever Shaq's Fun House is coming to Atlanta. Super Bowl parties are supposed to be outrageous and lavish, so based on Shaq's experience, this party should fit right in. It might even top them all!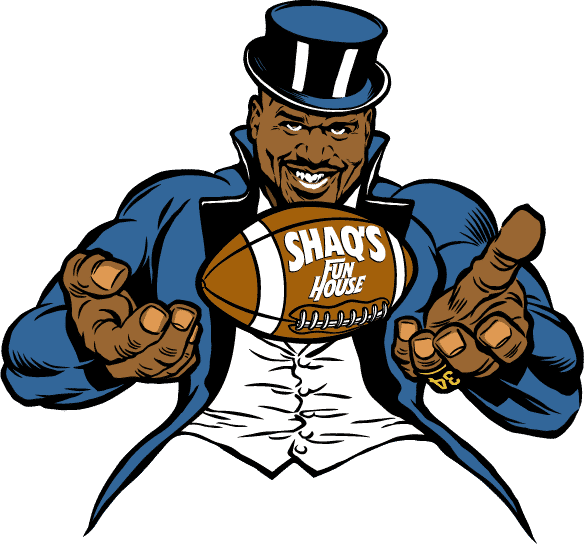 The five-time NBA All-Star envisions Shaq's Fun House as "the best event of all time." Yeah, talk about some big aspirations. He's decided to combine sports and music – two things everybody loves – with a carnival vibe to create the ultimate party. Shaq has always loved music (and even hits the turntables himself sometimes) so he's bringing the best in artists and performers to make this party completely over the top, legendary, and larger than life.
According to the big man, he wants it to feel as exciting as Game 7 of the NBA Finals. To make that happen, he's collaborated with some of the best music festival producers out there. And, of course, Shaq himself will be at the party to get in on the action, likely dressed in his best Superman attire, if the party at Miami Music Week is anything to go by…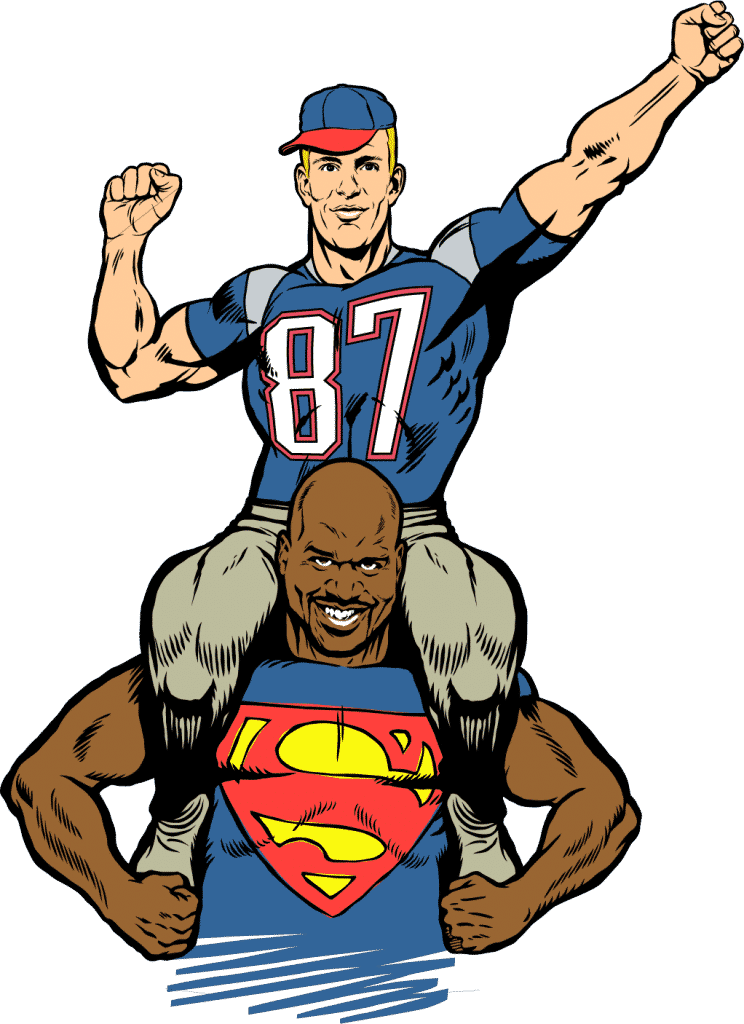 Shaq's Fun House at Miami Music Week 2018
Shaq had a little party planning practice last year when he threw the most talked about event of Miami Music Week. He invited VIP celebs, influencers, and guests and called in some of the best DJs in the world to perform, including the likes of Diplo, Steve Aoki, A-Trak, and Cheat Codes. It was a colorful atmosphere of string lights, picnic tables, tents, circus performers, fire breathers, and a total carnival-style, outdoor experience in an epic venue complete with two huge stages.
According to Vanity Fair, "This is Shaq's brain on fun."
But we can't forget the food and activities provided for guests of Shaq's Fun House! He had Shake Shack there to make burgers and Krispy Kreme serving up doughnuts. Guests could enjoy a fantasy cabaret show and carnival games when they weren't dancing to live music. Sponsors included Red Bull, Tito's, Lyft, Tanqueray, Fiji, and others who provided drinks and treats all night long.
Celebs like designer Alexander Wang and Shark Tank's Daymond John came to party too. And just when you thought it couldn't get any better, a shirtless Rob Gronkowski showed up and threw down in a dance-off! Really. Watch this video for a full recap of the shenanigans from Shaq's Fun House in Miami:
According to Shaq, if you thought that party was epic, just wait until the 2019 Super Bowl in Atlanta.
What We Know: Shaq's Fun House at Super Bowl 53
Shaq's Fun House will be going down again on Saturday, February 1, 2019 from 9PM until 2AM at Live! at The Battery, Atlanta, the city's newest sports and entertainment complex, located at the Braves Stadium (aka Suntrust Park). The venue will be completely transformed according to Shaq's every plan, dream, and whim. That means it'll be filled with amazing decor, oversized props, festival-sized stages, and carnival attractions.
There will also be lots of cool sponsor activations like VR experiences, social media photo booths, virtual golf, and craft cocktail bars. As part of their #DARETOLISTEN experience, JBL will be presenting Shaq's Fun House. They'll be powering the main stage with massive pyrotechnics, CO2 blasts, and JBL Pro Audio speakers.
Guests will be able to check out a special custom "midway" filled with games where they can "step right up" and try their luck. And there's an enormous Ferriss wheel in the works! There will also be a fantasy circus show with interactive carnival performers in elaborate costumes. Not only that, but performers from Mystère by Cirque de Soleil will be there with a never-before-seen show. Shaq isn't playing around with his circus theme, guys.
What about performers? DJs? Awesome tunes? Well, we knew the night's music and entertainment would feature some of the biggest names in hip-hop and EDM but it's even better than we thought. The lineup contains hip-hop stars Migos, T-Pain, and Lil Jon and prominent DJs Diplo and Tiesto who'll perform alongside Shaq (aka DJ Diesel) himself!
Food and drinks? Word on the street is that, like everything else in Shaq's world, the food at this party will be "over the top" too. Expect iconic Atlanta cuisine. Pop-up Waffle House diner, anybody? (No really, we're serious.) Shaq is also collaborating with high-end steakhouse STK to create gourmet bites that are sure to please. Cocktails will be carefully imagined by the best mixologists and there will be a complimentary open bar and premium options for those who want to splurge.
Speaking of splurging, over 3,000 VIP guests (way more than Miami) will be invited and the mezzanine will be transformed into a VIP deck overlooking the stage. If you're all about that ritzy lifestyle, there's reserved seating with bottle service. Tables are priced from $10,000+ and they feature premium nightlife offerings by Omnia, Hakkasan, and Wet Republic. VIP tickets start at $999.
It's not all about the party either. A portion of each ticket will go to fund afterschool music programs for underprivileged youth!
Guests must be 21 and older to attend. But you probably knew that.
"I am so pumped to be taking my Fun House to Super Bowl Weekend. I am going to blend festival, carnival, and circus elements, and I promise you it will be the most FUN party of the year. I can not wait to see you all in Atlanta and perform alongside Diplo, Migos, Tiesto, and many more!"

– Shaquille O'Neal
The Details on Tickets: Limited ticket sales to the general public go on sale at 11AM on December 13th and start at $250. Tickets include food, open bar, attractions, and performances. Prices will increase as the event draws closer. VIP tickets start at $999 and include access to the VIP Tavern, lounge seating, fast entrance lane, and premium open bars and food options. Visit the event page for more details.
Does Shaq's Fun House have the potential to be the best Super Bowl party of 2019?