By now, you probably already know how the NFL snatches up the majority of hotels in cities during the Super Bowl. Well, those with great locations anyway! Downtown spots, places that are walkable to the stadium, and anything nearby the events they'll be throwing will be taken and used for sponsors, executives, teams, and official ticket packages. So since there won't be many remaining hotels in downtown Atlanta for the Super Bowl, what's left for the average fan?
Everyone's favorite! Airbnb! There's no doubt that locals will be cashing in on the opportunity to make a little extra pocket money during the Super Bowl by renting out their rooms, apartments, and even their entire homes. (If you live in ATL and you're not into football, why not take a little vacay during February and rent your place out? Sounds like a win-win, right?)
Prices: Airbnb vs. Hotel Rooms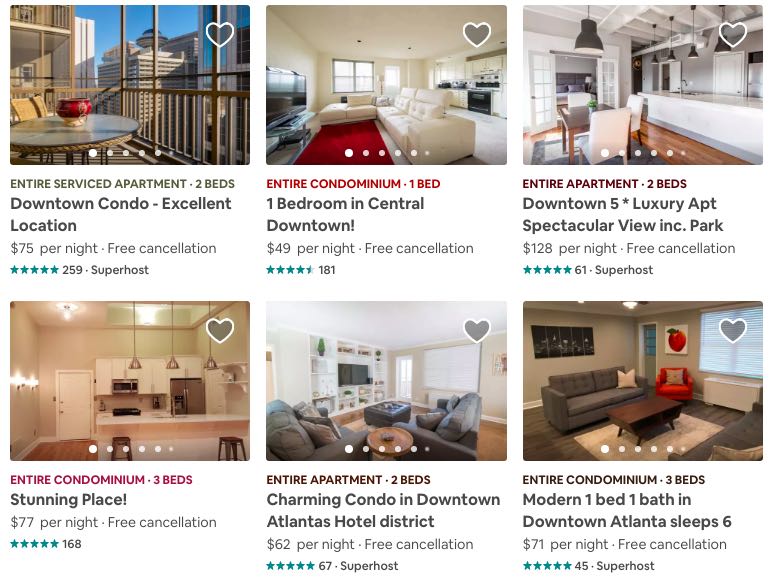 The good news (for now) is that homeowners in Atlanta don't seem to have jacked up their prices as high as the hotels.
For reference, the cheapest room in downtown Atlanta that's left on Hotels.com right now is $499 per night. It's the Budgetel Inn & Suites. After that, you'll be looking at hotels located around four or five miles from downtown Atlanta for $339 to $750 per night! There's a Motel 6 in Decatur that's still available for $200 per night too. But if you want to venture more like 15 to 20 miles out, you can potentially find something for $110 to $250 per night.
Okay, so let's compare that to the Airbnbs in Atlanta that are still available for Super Bowl weekend. For reference, we're entering these dates: Friday, February 1 – Monday, February 4. Because nobody wants to go home on the night of the big game…
A Few Atlanta Airbnb Stats: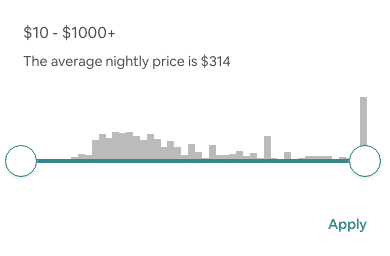 First off, there are clearly some Airbnb hosts out there who have yet to realize the Super Bowl is in town that weekend, or at least their prices don't reflect that… yet. (Or maybe they're just good people who aren't looking to make a crazy profit off of sports fans). The ones who have realized what weekend it is have – for the most part – updated their calendars to reflect prices that are three to five times their normal rate.
Either way, be careful with Airbnb because hosts can always cancel on you – it is their home after all. The good news is that Airbnb penalizes hosts for doing this, both with fees, a public review, and most importantly, by blocking out those dates on their calendar so they can't accept reservations from anyone else for the same days. (Therefore, they stand to lose a lot for canceling on you!) TBD if Airbnb makes any exceptions for huge events like this.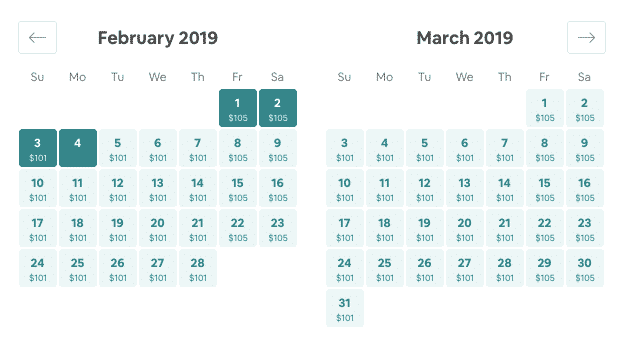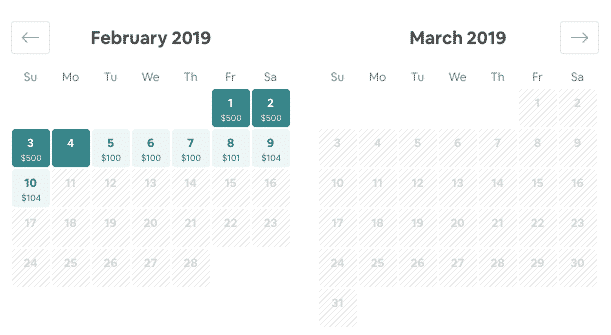 For this reason, we'd suggest that if you have an inkling you might want to head to the Super Bowl in Atlanta or you plan on attending no matter who the final two teams are, go ahead and book. Just make sure to read Airbnb's cancellation policies in case you change your mind! And always read the reviews!
Atlanta Airbnb Availability and Locations for Super Bowl 53
The availability of Atlanta Airbnbs during the Super Bowl is still great. There are over 300 homes available in the metro area, including a few that are walkable to the Mercedes-Benz Stadium. Granted, it's August right now, so don't expect this to last as we make our way through the regular season and see which teams start looking good.
For instance, you can get this entire penthouse condominium for $147 per night plus fees for a total of $570. It's got a sweet location right on the edge of Downtown and Midtown and it's walkable to the stadium and all the big downtown Atlanta attractions, plus it has a balcony with great views and room for four guests! If you and your buddies split that, we're talking about super cheap Super Bowl accommodation.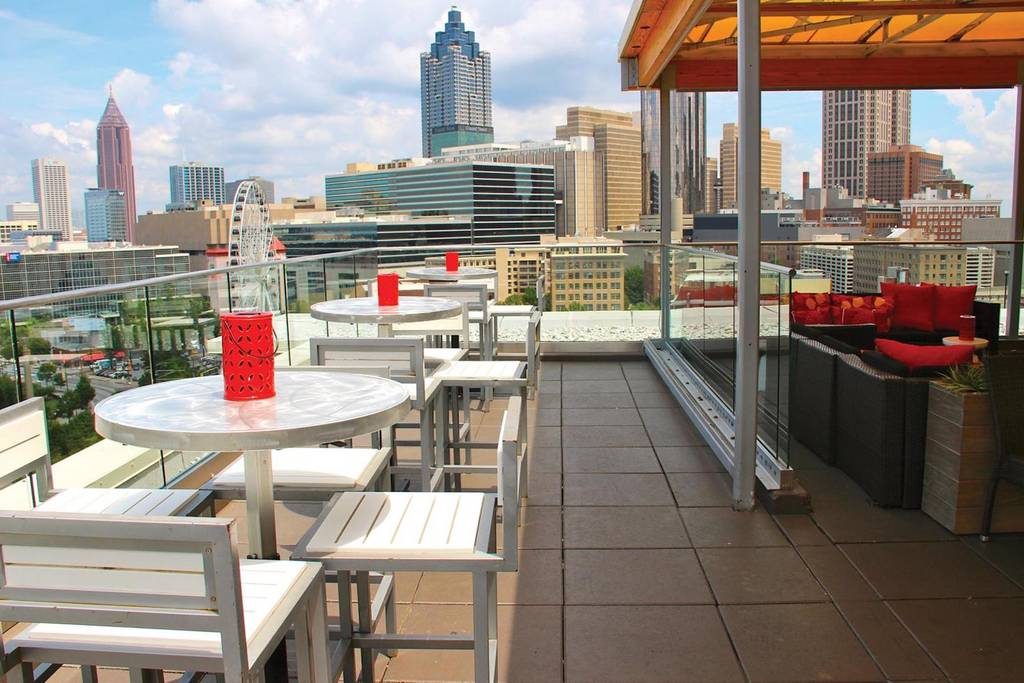 There are also several nearby Airbnbs available between Downtown and the Sweet Auburn neighborhood ranging between $140 (a Super Bowl-friendly markup from the original price of $91) and $250. There's even one apartment on Auburn Avenue for $88 per night (for now)!
Just north of there, around Peachtree Center, people are starting to get wise. Prices have been marked up from $100-$130 per night to $330 or even $500 per night. These apartments and condos are only about a 20-minute walk to the stadium, and there are still homes available for as cheap as $122 per night. On the other end of the spectrum, there are some apartments Downtown with nightly prices of up to $800 for that Saturday alone.
Okay, we can't all stay downtown. Atlanta has tons of cool neighborhoods where you should be searching. Looking a bit north in Midtown, you'll find about 80 different options along Peachtree Street (again, for now), whether you want a private room or a full condo. Prices range from $55 for a convenient bed for the night to $348 per night for a luxury executive suite with a gym, pool, and rooftop access. And you'll find lots of other options at more average prices between $100 and $200 per night. It's a longer walk to the stadium, but you can do it. And it's still cheaper than that budget hotel room we found…
Venture out further and you'll have to take public transportation, but that's what MARTA is for!
Up in always popular, high-end Buckhead, there aren't that many options left. Like, we're talking less than 20 homes, and many of them are just private rooms. These range from as low as $67 to $85 to those people who have a guest house you can rent for $249 per night.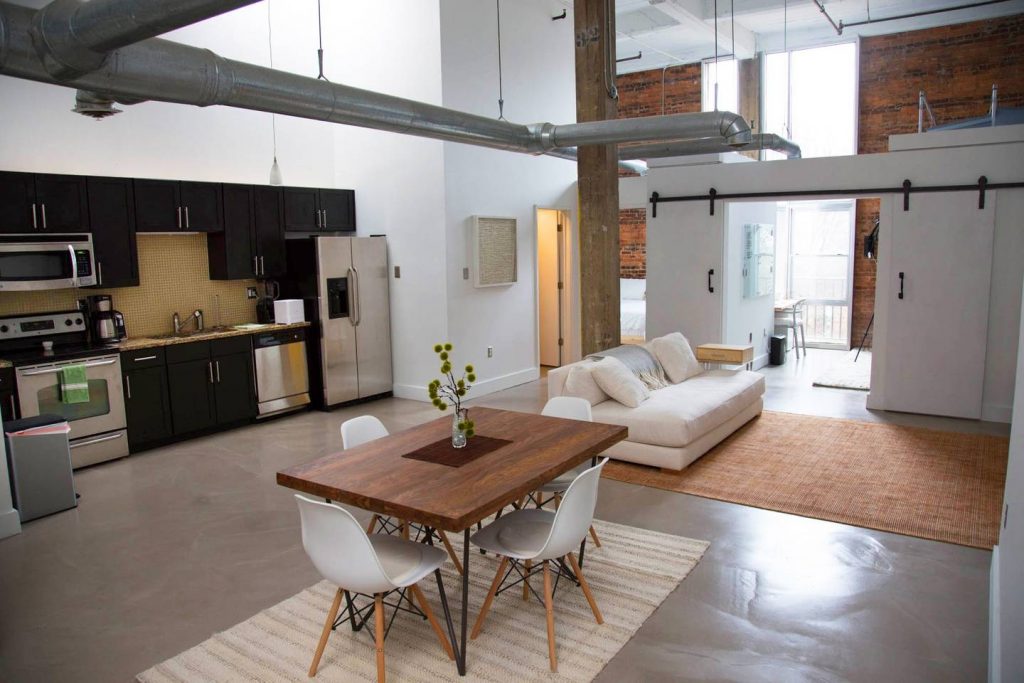 You can still find great apartments over in fun, trendy neighborhoods like Virginia-Highland, the Old Fourth Ward, Little Five Points, and places near Ponce City Market but lots of these specialize in long-term rentals. They range in price from $105 to $150 a night (for now) but there are fewer options.
For a little more vacancy, check out Atlantic Station or Ansley Park. Around Atlantic Station, you can find artsy condos ($125 per night), luxury lofts ($165), and basic apartments ($98). None of these folks have upped their prices for the Super Bowl… yet. Over in Ansley Park, you can get a full guest suite for around $300 per night (they know what weekend it is) or an apartment for six people at $119 per night (they don't).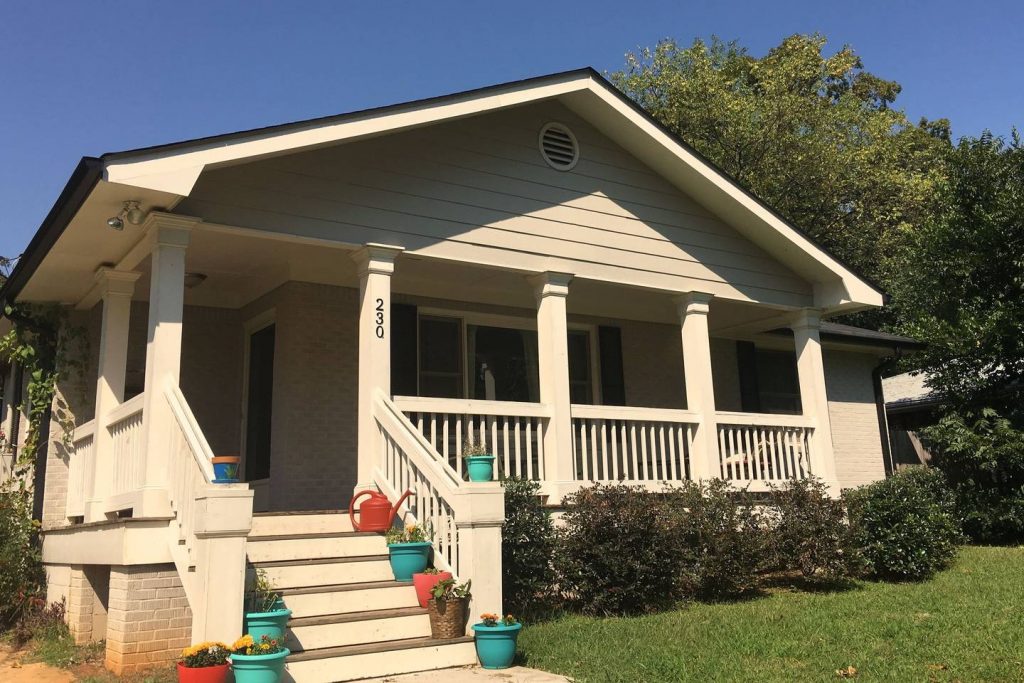 Be sure to check over in Decatur and other nearby suburbs for affordable homes and apartments at lower prices too. They've got spacious places to stay, ranging from $64 (for a guest cottage for two) to $162 (for a whole bungalow with room for 9 people!) in this little community. If they stick around, these are a hell of a deal! You could also take a look over at Sandy Springs. You'll find condos from $300 per night (with three bedrooms, after the Super Bowl markup) all the way down to $69 for two guests.
Again, we're writing and researching these Atlanta Airbnbs in August, so don't expect these listings to last very long. The general trend seems to be that owners who recognize the potential goldmine of the Super Bowl up their prices for that weekend and the days surrounding it.
Some hosts are nice enough to tack on just an extra $50 per night, while others multiply the cost by three, five, or even seven times their norm. It's common to see apartments that usually rent for about $100 to $120 jump to $300 to $350 per night… or more. We guarantee once the NFL regular season kicks off and people remember that football exisits, lots of these prices will shoot up. So be ready for that, and if you think you're heading to the Atlanta Super Bowl, start looking now!
Would you book an Airbnb for the Super Bowl? Would you rent your place out?