Along with the Big Game comes some epic parties. Shaq's Fun House is at the top of the party list. Not only is it put on by the NBA star Shaquille O'Neal himself, but it's also a massive carnival theme with perks and surprises at every turn. Shaq's Fun House is more than a party. If you're looking to get even more party on, you'll definitely want to learn about the VIP Lounge. Keep reading for all things Shaq VIP.
For more detailed info on Shaq's Fun House, check out Fan's post here.
What Makes Shaq's VIP Lounge So Great
If good views, short lines, and bottle service sounds up your alley, then you'll love the VIP lounge. To sum it up, you'll get the fun house faster and more luxuriously!
It's everything great about Shaq's Fun House with some extra special perks. VIP tables are available for those of you who want bottle service and more! In the lounge, you'll get shared VIP Tables with premium views within The WYNN Nightlife Mezzanine, unlimited sponsored bottle service, VIP event entrance, dedicated VIP restrooms, and complimentary gourmet bites. In other words, seated here, you'll have premium views of the main stage, a fast entry lane, reserved VIP tables and bathrooms, dedicated bottle service, and delicious foods, on top of access to all of the carnival games and rides at the party! Talking about food, Shaq always gets the best local spots to show out with some delicious options for everyone. Trust us, the LA food scene is one of the best!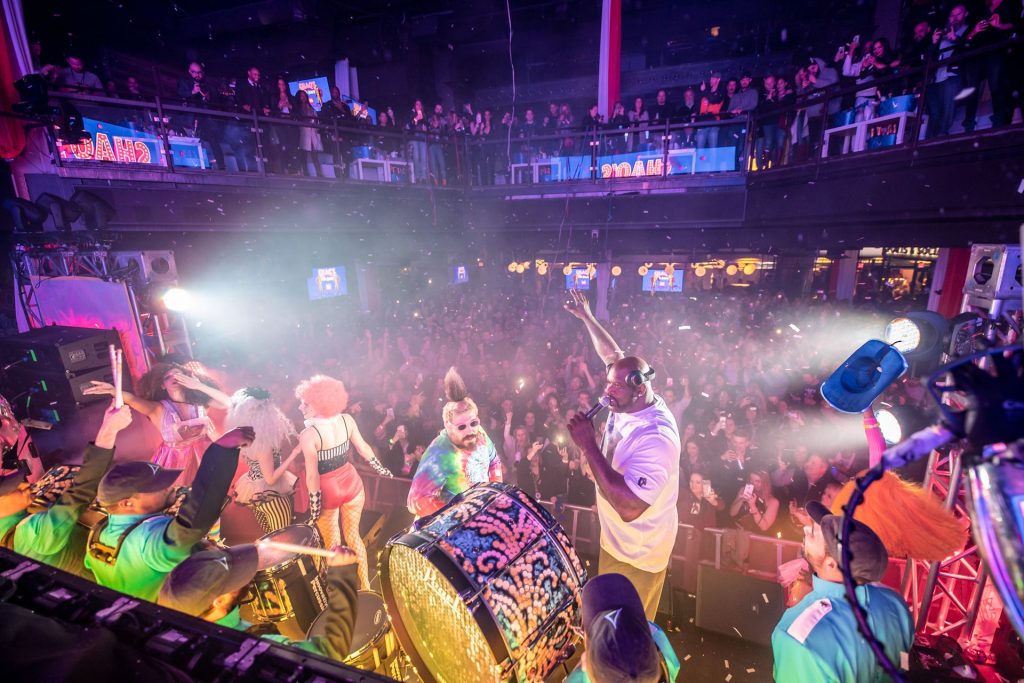 What To Expect At Shaq's Fun House in 2022
Shaq's Fun House is a crazy, carnivalesque experience that's part-party, part-music festival. The happy-go-lucky NBA legend is a fan of electronic music, dancing, and an all-around good time, so you can expect an over-the-top event like no Super Bowl party you've ever been to. Shaq brings only the best in entertainment, all of his celebrity friends, and a stage full of performances to his parties; this year is no different.
For Super Bowl LVI in Los Angeles, Shaq has gone all out with some of the biggest names in music performing. This year, Lil Wayne, Zedd, Diplo, DJ Diesel (Shaq's DJ alias), DJ Irie, and Shaq's son Myles O'Neal will be playing. In the past, Pitbull, Diddy, DaBaby, Tiesto, and more have played the stage of Shaq's Fun House. There was confetti, CO2 blasts, and a whole lot of party. Even more can be expected at 2022's shindig.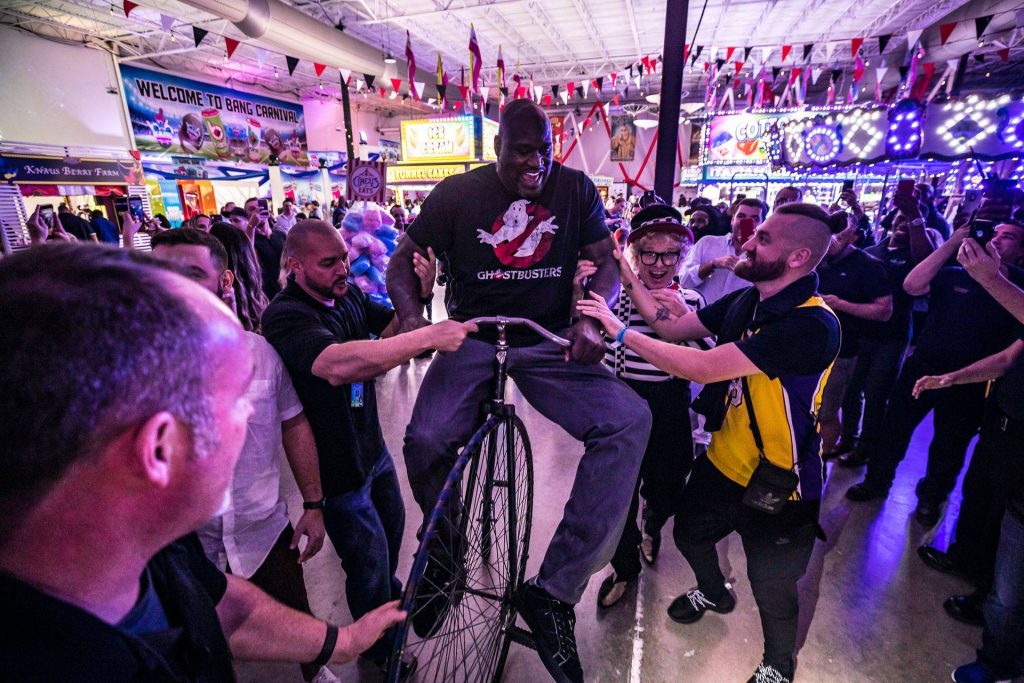 Here's a Lookback At the Super Bowl Party in Miami