On Saturday, February 1st, one of the biggest names in Super Bowl parties will be throwing its annual shindig of lavish proportions. The iconic men's magazine is known for putting together one of the most exciting parties each year for big game weekend, but we have a feeling 2020's event in Miami might be even bigger and more glamorous. (Guys, seriously, you can arrive by boat!) They're calling it "Maxim Havana Nights."
Fan Hospitality is the official ticket partner of Maxim Havana Nights, so get your tickets with us! It's going to be a once in a lifetime experience!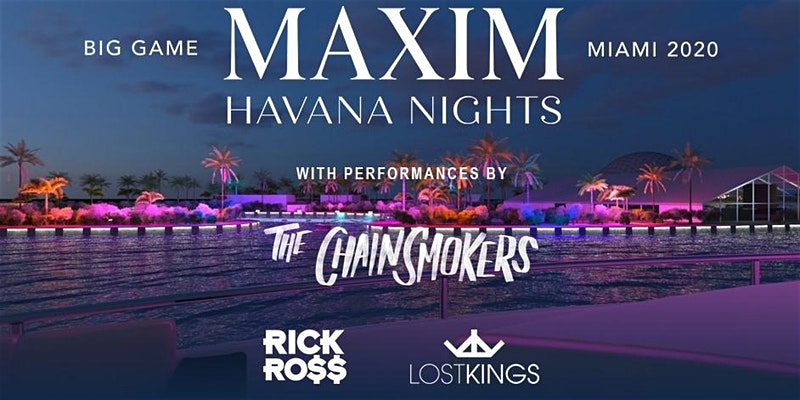 Maxim's Party in Miami – The Details
Maxim has been hosting its Super Bowl party for 19 years, but in Miami they'll be taking over a private, five-acre, waterfront property on Virginia Key, set within Biscayne Bay, to create their own exclusive pop-up venue. Constructing something totally from scratch is new for the magazine, and this has been in the works for over a year, so this party should be impressive, to say the least! This year's theme is "Maxim Havana Nights."
Set right on the edge of the water, guests will be able to take in fabulous views of the Miami skyline from this luxurious private property. The decor is rumored to feature lots of velvet, ambient lighting, gold, marble, and (of course) touches of Havana, Cuba. And it wouldn't be Miami without a few art deco-inspired details.
According to the production team, they're setting up a 40,000-square-foot main tent along with two custom experiential tents for the occasion, and it wouldn't be a Maxim party without a red carpet. This event is a huge opportunity for brands to reach a big crowd of influential guests and celebs, so there will also be brand pop-ups, photo booths, VR installations, and more interactive displays amidst the lounges, tents, stage, and waterfront.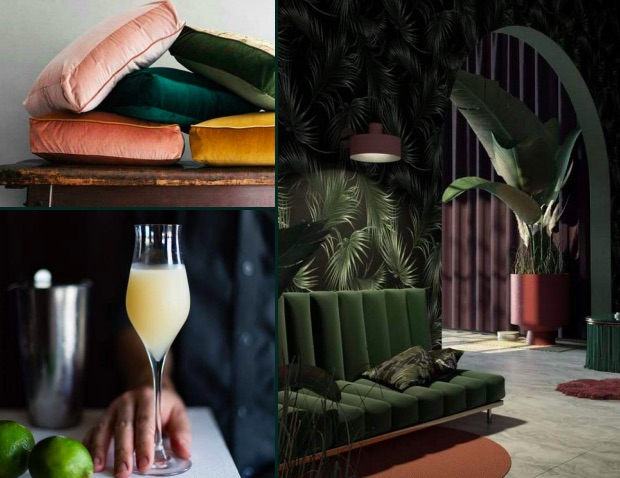 It's Maxim, so expect plenty of celebs, models, art, and luxury, along with first-class live entertainment and production quality. And there's a private marina on-site so that guests have the option of arriving by water! No really, because the venue sits right on the water, there's a private marina where guests can arrive by yacht or VIP boat shuttle service.
In recent years, Maxim has embraced themes like Gotham City, Kryptonite, and Treasure Island, but Miami certainly provides the perfect backdrop for a sultry, sexy Havana Nights party. Party producer and partner In The Know Experiences promises that this year will be "the BIGGEST event in Maxim history."
On Saturday, February 1st, the party begins at 10 PM and it isn't set to wind down until 4 AM. There's room for up to 3,000 guests at the venue.
Entertainment and Guests for the Evening
Maxim always features top-of-the-line entertainment. In the past, they've featured the likes of Cardi B, Post Malone, Future, Marshmello, Diplo, DJ Khaled, and Lil' Wayne. For the 2020 party, they've confirmed that the Chainsmokers, the Lost Kings, and Rick Ross are all set to perform – but they may be releasing more names as the event draws nearer! Keep an eye out for surprise performances as well – rappers in particular have been known to jump on stage during the evening's festivities. Maxim models and dancers will also be out and about to keep the party going all night long.
This event is always a star-studded occasion, attracting celebrities, professional athletes, and taste-making influencers. Past attendees include Odell Beckham Jr., Alex Rodriguez, Justin Bieber, Dak Prescott, Joe Jonas, Chris Pratt, Migos, Fergie, Ludacris, Katie Holmes, Leonardo Dicaprio, Jamie Foxx, Floyd Mayweather, and Miss Universe.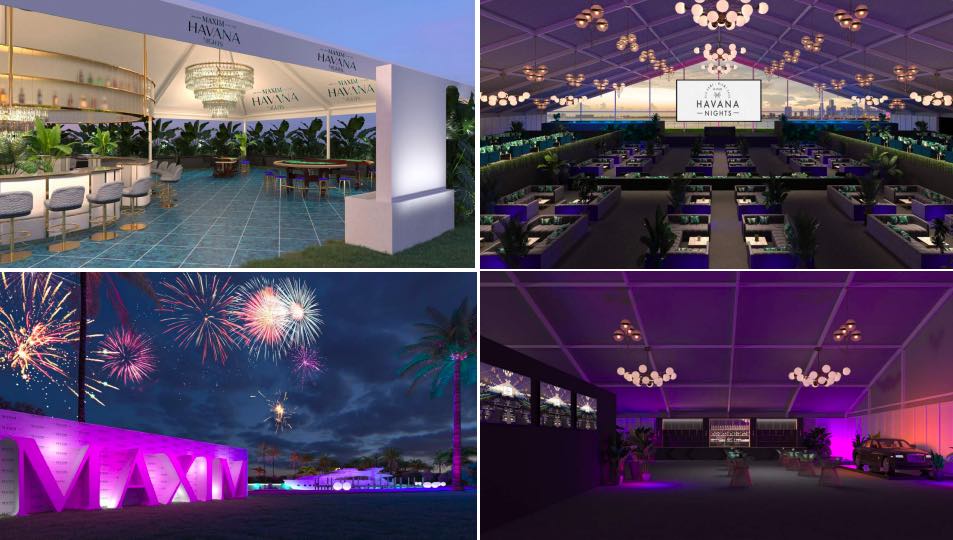 Maxim Havana Nights – Where to Get Tickets
Because Fan Hospitality is an official ticket marketplace for Maxim Havana Nights, you can get your tickets right here with us. Because of the exclusivity of this event, they're sure to sell out, so if you're hoping to get your foot in the door, start planning now! Tickets include access to live performances, brand activations, canapés, and a full premium open bar with liquor, beer, wine, and soda. Buy your tickets now!
For those who want more luxury, VIP tickets include expedited entry into the venue, access to a premium sponsored open bar, and entry to the VIP area with VIP-branded activations.
For ballers traveling in a group, VIP Table Packages include expedited entry, premium bottle service, unlimited sponsor bottles, non-alcoholic beverages, private security, waitress service, and private restrooms.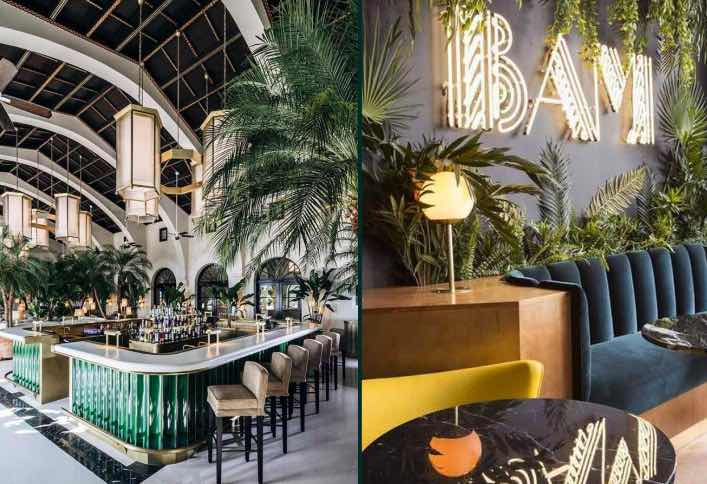 Remember how we said you could arrive by water? That can also be arranged in advance. You can add on arrival and departure by yacht, which includes VIP dockside check-in, open bar, snacks, sponsor activations, and Maxim models onboard!



For something extra lavish, Fan Hospitality has exclusive tables that get you closer to the action on stage than anybody else! We've got on-stage VIP access for Maxim Havana Nights that you can't get anywhere else. Shop Maxim Stage Table Tickets!
Ready to party yet? Get your Tickets to the 2020 Maxim Havana Nights Super Bowl Party in Miami!
Are you trying to get in on Maxim Havana Nights?