There are plenty of companies out there willing to take your money (and their cut) to sell you a 2018 Super Bowl ticket. But when it comes to things like customer experience, knowledge of seats, Super Bowl information, and value for money, how do they rank? We've looked into it so we can tell you a bit about each of the big time online marketplaces selling Super Bowl Tickets. We'll try to be fair.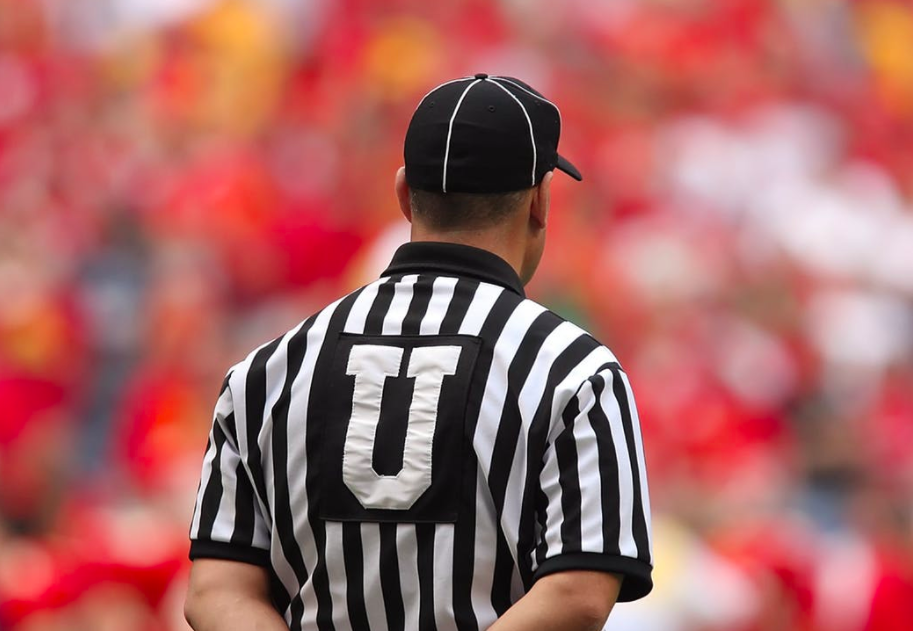 Vivid Seats     
We'll give them a pass on the terrible name – what exactly are they selling tickets to again? – and just get straight to how we feel about this operation. At a glance, their site looks rather bare-bones with little content, hype, or excitement to accompany Super Bowl ticket sales, but hey, that might not matter to you! Vivid Seats is a big name in the realm of online sports ticket sales.
The Good – We like their brightly-colored seating chart and the ability to add more than one seat location at a time to your list of potential purchases so that you can compare. It's also really nice to have the help topics right there on the map so you can answer any basic questions without leaving the page. Plus it's great to have the "Buyer Guarantee" to calm your fears about getting authentic tickets on time. And after the Super Bowl Ticket scandal of a few years back, it's very cool of them to explain the meaning of "zone seating" and the fact that your ticket hasn't really been purchased by any broker yet. Oh, and they've got a live chat feature, which is handy.
The Bad – The flashing of the seating chart as you hover over different sections – while helpful – really gets old. (It was already a lot of neon to begin with.) Also, the warning that "prices set by sellers may be over face value" was a real laugh too. The major drawback of buying tickets from VividSeats is that there's no real ranking or reviews of how good the seats are. And no advice or guidance for purchasing. (You just have to know what you want.) Throw us a few photos or a rating or something! Pretty importantly, there's no mention of whether these ticket prices include fees or not, and there's no option to display them either (though something tells us fees aren't included in the prices listed).
Wealth of Super Bowl Information? Little to none. They've got one page of generic, fill-in-the-blank statements about this year's game and vague info about ticket prices. Like the following: "While even cheap Super Bowl tickets are going to be more expensive than most NFL games, there are still great deals to be found." Well, thanks.
Cheapest Tickets? $3,253 for Upper-Level Endzone Seats, but that doesn't includes fees…   (updated 12/8/17)
SeatGeek     
Well these guys know their stuff! The SeatGeek website is easy to navigate with all the accoutrements, introductions, and information you could want from an online ticket marketplace. It feels like they want to keep you informed as a consumer, and that's a comforting feeling when you're dropping thousands of dollars on one event.
The Good – SO. MUCH. DATA. This site uses price, location, and historical data to create a numerical seat ranking or "Deal Score" for each of their tickets. Their seating map is shaded from red ("awful") to dark green ("amazing") – ya know, just like a stoplight – to let you know how good of a deal you're getting. The fact that they're selling tickets they themselves refer to as "awful" is more cool than suspect we think. (It's like when a waiter tells you what the best and worst dishes are on the menu – the whole purchasing experience with SeatGeek feels like they're letting you in on their insider knowledge.) They've got so much information that goes back for years to give you an idea of price fluctuations in their "Ticket Tracker." Buying with them is almost like searching for flights, and you even can opt to receive price changes and track the event. They've also got graphs showing how prices have  changed over the years and even geographical maps of where people are buying the most tickets.
The Bad – We can't see a way to compare seats in different sections (you know, make them pop up side by side to check each one's features against the others). And uhhh, the fees. Tickets aren't really priced as listed unless you click the right button – so be sure to select "Showing Prices with Fees." For example, your casual Lower Endzone tickets which cost $4,211 still have another $844 of "seller and delivery fees" added on. Which isn't exactly small potatoes. Some researchers found that buyers paid service fees of around 21% for tickets on SeatGeek. (Sellers also pay 20% to list their tickets.) That's A LOT. And it's not like you can unsee that number.
Wealth of Super Bowl Information? Really solid. In addition to their Price Tracker with resale information and their interactive seating map with Deal Scores, they've got a nice page of information relating to Super Bowl history, memorable moments, and future games. If you scroll down a little, they also provide clear information about how Super Bowl tickets are sold, how much they cost, and how pricing works. They have a nice-looking blog called TBA with lots of NFL (and other sports-related) posts.
Cheapest Tickets? $3,695 for Upper Level Endzone seats, including fees.  (updated 12/8/17)
TickPick     
A much newer company than many of the other ticket marketplaces on this list, TickPick was founded in 2011 with the promise of "no fees" and transparent pricing, as well as algorithms that tell customers which seats are a good deal. Sounds like something we could get on board with…
The Good – With TickPick, the seller pays a 10% fee to list his or her tickets while the buyer pays nothing. That means the price listed on the seating map is (finally) the price the buyer actually pays. Once you start trying to purchase Super Bowl tickets with TickPick, they're up front about how "zone" tickets and delivery will work. Their seating map is easy to use, intuitive (thank goodness), and you can select and de-select any seat sections that you'd like to compare with one another. They've color-coded them by seat quality – based on section – and then graded them (A+ to F) according to whether those particular seats are a good deal with regard to location and price… kinda like SeatGeek. Interestingly, they also have a bidding feature where you can bid on tickets – even if you think they're too expensive – so that if the seller lowers his or her price to your bid, you'll get that deal. They guarantee the cheapest Super Bowl tickets (somehow) and offer price alerts through their app. They've also got live support, email, and a phone number you can call for help.
The Bad – It'd be nice to see a photo of the seat's views if they had 'em. And though we like the idea, the whole "Name Your Price" bidding feature wasn't super clear (but there is a tutorial video). The seat map takes a little playing with to get used to, but once you realize you can select and deselect anything, it's super easy. We'd also like to know how their "cheapest Super Bowl tickets" guarantee would play out, since there are a few on SeatGeek that are $2 cheaper…
Wealth of Super Bowl Information? Shockingly good. The main page where you can purchase NFL tickets gives you tips for finding the cheapest tickets, including seat locations and purchase timing insight. You can sign up for a Super Bowl newsletter with buying advice, and they've got a great blog with lots of in-depth info and lengthy articles on Super Bowl tickets, even if the design does leave a little something to be desired. From their Super Bowl page, you can check out a graph that's following current ticket prices (like as of today), read information on how to snag "cheap" tickets, and find a link to their blog's content right there – something it seems a lot of these other sites forgot to do. (Like, we're not gonna search Google to find your blog, guys…)
Cheapest Tickets? $3,285 for a seat in the Upper Level Endzone.  (updated 12/8/17)
NFL on Location    
This is where you purchase the hard-to-get-your-hands-on tickets booked directly through the NFL. It's the place you'd look if you wanted to spare no expense. Because these tickets are way more than just tickets, they're "experiences." NFL on Location is the league's marketing team for special events like the Super Bowl and Pro Bowl. Their ticket "packages" include insider benefits like priority access, all-inclusive pre-game parties, and even post-game access to the field. As they say, "No one gets you closer to the action."
The Good – Um, it's the NFL so their website is great, obviously. Their seating map includes 3-D model views of the stadium that you can rotate in whichever direction you choose. It highlights the sections when you select your tickets, lets you zoom in on that section, and you can see a virtual view of the field from your chosen seat. Since you're buying directly from the NFL, they also let you choose your EXACT seat, which is pretty unheard of anywhere else. Their packages, even the "cheap" ones, include awesome events like parties, club access, and celebrity appearances. But you can add (and pay extra for) hotel stays and other experiences if your ticket price range doesn't already include them…
The Bad – They're prettttty pricey. As in, they start at $6,299. Plus they're SUPER difficult to get. Numbers are limited to begin with and there are only a few seats available in every section. Let's just say we don't even know who's playing yet – because we're like three months away – and their "Platinum Plus" tickets are already sold out. (No price is listed on those, btw, but they definitely cost over $13,500 each.) And the whole website is just like one big braggy ad for NFL on Location.
Wealth of Super Bowl Information? Not really. NFL on Location's site is, unsurprisingly, filled with promotional information and photos about what exactly this hospitality wing of the NFL does. There's talk of past events they've put together, a video of last year's Super Bowl shenanigans, and an e-brochure relating to what they're offering for this year's big game. Oh, and lots of requests for you to enter your email to "Become an Insider Today." But hey, you will learn that the celebrity chef for this year's Super Bowl is Andrew Zimmern. Pretty much, if you're buying tickets here, the NFL doesn't assume you need any guidance on pricing, seating, ticket exchanges, or the sport of football.
Cheapest Tickets? $6,299 for Bronze Status. Who even knows if that includes fees, but if you're buying these tickets, you can swing it right? Those are Upper-Level Corner Seats, by the way. But they do include access to a pre-game party, premium tailgate food and drinks, entertainment, and NFL appearances.
Ticketmaster     
The old timers. You've likely heard of Ticketmaster because you've had to buy concert tickets from them before. Ticketmaster is both a primary ticketer and a resale platform for tickets. They also back those NFL on Location ticket sales we discussed above, and the official NFL Ticket Exchange. But is it also possible they coined the term "convenience fee"? Maybe. 
The Good – Ticketmaster has several ways to buy tickets, whether you want to buy directly from the NFL, on the official exchange, or from other fans on their TM+ resale platform. They also offer to email you with Ticket Alerts when tickets go on sale. But they don't actually have any Super Bowl tickets available on their site yet – unless you wanna buy through NFL on Location – so we can't really review their seating map. (We hear they let you search by "lowest price" and "best seats" though.) But because many of the big leagues turn to Ticketmaster when they want a ticket broker – including the NFL – fans can rest easy knowing there's no middle man and their tickets are authentic. As a primary ticket reseller, they also get some of the best seats… so we hear. 
The Bad – Well, there's no tickets on sale yet, so that's not good. And word on the street is that for NFL games, they charge about a 22% service fee. There's no real Super Bowl ticket purchasing guidance or information either. And they do so much as a company that you kinda feel like the Super Bowl is just another feather in their cap. It's listed as if it were a regular ol' concert or something.
Wealth of Super Bowl Information? So so. Unless you search the interwebs for their blog, the only content on the Super Bowl you'll find is here – four paragraphs of vague descriptions with fill-in-the-blank information about the upcoming game, and one of those is just there to promote the NFL on Location tickets and experiences. Ticketmaster Insider seems to be the website's blog (or online magazine) which has cool articles and posts relating to the Super Bowl, but it hasn't been updated recently. They've got tips for avoiding scams and fake tickets, travel guides for host cities, halftime show news, and other "fun" stuff. But to be honest, there's not a lot of hard-hitting knowledge here and the posts are pretty short.
Cheapest Tickets? No tickets or price estimates posted yet for the 2018 Super Bowl. Womp.
StubHub    
Possibly the most well-known of all online ticket exchanges, StubHub is now the world's largest ticket marketplace. They sell tickets for all sorts of things, but they do a TON of business each year for the Super Bowl. (It's kind of their main event.) They've been around since 2000, but eBay acquired them ten years ago. And they just announced that as of 2018, StubHub will become an "Authorized NFL Ticket Resale Marketplace." Big time.
The Good – Obviously their website is pretty nice to look at and it's easy to find what you're looking for. When you open the seating map to purchase Super Bowl tickets, there's a fun pop-up that says all purchases include entry into StubHub's pregame party for the Super Bowl, so that's cool! And they explain the basics of "zone" seating up front, as well as how to resell any tickets you buy and don't want. They've also got 24/7 service for customers as well as a 100% guarantee that your tickets are legit and that you'll be able to pick them up just before the game at a StubHub headquarters near the venue. And they've got that big reputation that makes you feel comfortable buying important stuff with them…
The Bad – There's a potential twenty-something percent fee for purchasers added to all tickets sold. You've really gotta be sure to click "Filters" and check the box that says "Show Prices Including Fees." And the seating map? Nothing special about it! Not really clickable! No seat view previews and no seat rankings or ratings either. Come on, number-one ticket marketplace in the world!
Wealth of Super Bowl Information? Surprisingly little. They've got three paragraphs on the page that leads you to purchase Super Bowl tickets. Are we missing something? Maybe StubHub is just so well known as the go-to ticket spot that they don't need any informative content? They do have a blog – StubHub Press Box – where they report ticket demand and prices over the course of the days leading up to the Super Bowl. But based on the past two years, it seems they only start publishing content during January. That data hasn't really been listed in any informative, cohesive way either – just blog posts with stats reporting on the day's events compared to the past few years.
Cheapest Tickets? $3,846 (including fees) in the Upper Corner  (updated 12/8/17)
TicketCity     
TicketCity connects buyers with their network of "trusted" sellers whom they've vetted. Some of these may be season ticket holders and others may be brokers who don't yet have the actual tickets but plan on buying them later. The website is straightforward and they've been around for a while.
The Good – In the past, TicketCity has sold some of the cheapest Super Bowl tickets available to those searching online. They've got a chat feature, lots of contact information, a service team working seven days a week, alerts you can sign up for, and a rewards program. The website is simple to use and it's easy to find what you're looking for. The seating map is nice-looking and when you select your seats, a photo of the actual US Bank stadium pops up to show you the view from where you'd be sitting – very cool.
The Bad – On average, they have one of the higher service fees – close to 28% across all sports. While pretty, the seating map is not super intuitive to use when you're clicking around – the section you click isn't necessarily the one that pops up in the sidebar, which is confusing. There's not really any option to compare seats, and they don't have photos for all the sections, just a few. One big thing, however, was that we couldn't figure out how much tickets actually cost because their prices are listed "not including fees." And there's no way to switch off that feature (at least not one we could find). You have to put in your email address and proceed to checkout to find out. That could be a big surprise for some folks…
Wealth of Super Bowl Information? Meh, they've got a little. When you select "Super Bowl" on TicketCity's website, you'll arrive at a nice, clean, easy-to-navigate page where they've compiled a few tabs of information. So that's nice. They discuss the average ticket prices over the years (with a graph!), how to buy tickets through TicketCity, and a little about how their resale site works. There are a couple of tips for buying cheaper tickets and a smidge of Super Bowl history. But they haven't yet updated their "Event Guide" section because it's still talking about Houston and Lady Gaga.
Cheapest Tickets? $3,217 for Upper Level Endzone seats and that's NOT including fees!  (updated 12/8/17)
Fan Hospitality     
If you've never heard of them, that's probably because you haven't looked into buying tickets to the Super Bowl this year. That's all they do as of late. From hotels in the host city, to Super Bowl parties, to actual tickets, that's their focus. Fan Hospitality gives you the option of purchasing tickets only or all-encompassing packages.
The Good – When you're contemplating spending that much money on Super Bowl tickets, it's nice to know that Fan Hospitality specializes in that one event (ya know, like they must know their stuff). The website is colorful, nice-looking, and easy to navigate, with only a few options to choose from – do you want "tickets" or "packages" – which cuts out the noise. Fan Hospitality does "end-to-end experiences," which is perfect for those who just wanna let go of the reins for the weekend. The package selection and pricing was a little confusing at first, but it looks like base packages start with your hotel plus Upper Level Endzone tickets, and any extras or upgrades (ie, better seats) add additional costs to your total. Also, it sounds super convenient to have your transportation to the stadium and pregame party booked ahead. They offer a lot of extras – parking, suites, parties – where other sites just focus on tickets. Their seating map is powered by TickPick, so that makes it super easy to select tickets.
The Bad – Looks like if you want to book a package, your only hotel options are the Holiday Inn or the DoubleTree – hope you weren't trying to get too fancy! And at the moment, you only have the option of adding the Rolling Stone party to your package (maybe more parties will pop up later). There's nowhere to book the tailgate package and travel package (which include airfare) that they advertise. And it'd be nice, before checking out, to have a breakdown of exactly everything your precious funds are paying for, like that transportation and pregame tailgate party with an open bar they mentioned before…
Wealth of Super Bowl Information? Good. This site keeps up to date on their social media for sure. And they've got a solid amount of helpful information and FAQs about purchasing Super Bowl tickets right there on the same page as their seating map (so if feels like they're keeping you informed as a consumer). Plus they've made it easy to find their blog from that page too, which includes lots of helpful Super Bowl 2018 tips, ticket information, advice about the host city, and other fun stuff… if we do say so ourselves.
Cheapest Tickets? $3,285 for Upper Level Endzone seats out the door (updated 12/8/17)