The 2010 Super Bowl saw a slight return to the previous form in terms of resale ticket prices after the 2009 recession.
As had become customary prior to the 2009 recession, fans were out in their droves and bidding up the prices of tickets on the secondary market. Although 2010 was not to be a record-breaking year, some serious cash was splashed by die-hard fans who were not prepared to miss out on a chance to see the game in person.
2010 Super Bowl Ticket Prices
According to 24/7 Wall Street, with an average resale price of $2,584.48, tickets for the 2010 Super Bowl were the 8th expensive in history. However, they were also the least expensive Super Bowl tickets on the secondary market over a five-year rolling period.
In advance of the game, as the Saints and Colts were gearing up for Super Bowl XLIV, online vendors were quoting prices of around $2,584.48 on average for a ticket, which represented a significant increase on the $900 average face value price.
The lowest ticket went for a princely fee of $1,721.
The 74,059 tickets that were initially released for the 2010 game between the New Orleans Saints and the Indianapolis Colts had originally been distributed according to the following equation: 17.5% each to the competing teams, 5% to the team of the host city (Sun Life Stadium in Miami Gardens, Florida), 34.8% split between the remaining teams in the league, and the remaining 25.2% to members of the media, fans, and NFL sponsors. The 2010 ticket face values were $1,000, $900, $800, and $500 per ticket, representing a $100 increase in the average face value of the tickets on the previous year.
The prices of tickets for the game varied from broker to broker. The week before the game, StubHub was offering luxury suites from $325,727, tickets in the lower premium 142 section from $12,224, and tickets in the upper end zone from $1,740. TicketsNow were offering a 24-person suite with catering, parking, and access to a pre-game party for $189.840, tickets in the lower premium 142 section for $12,430 each, and tickets in the upper end zone from $1,870. Razor Gator and TickCo were offering tickets on the club level for $5,410 and tickets in the upper end zone from $1,819.
2010 Super Bowl Ticket Price Summary
Host Stadium: Sun Life Stadium, Miami Gardens
Face Value: $900
Inflation-adjusted face value price (2017): $977.10
Average Price: $2,584.48
Lowest Price: $1,379
Lowest Resale Price: $1,609
Most Expensive: $325,727
Average thirty-second Super Bowl advertising spot: $3,100,000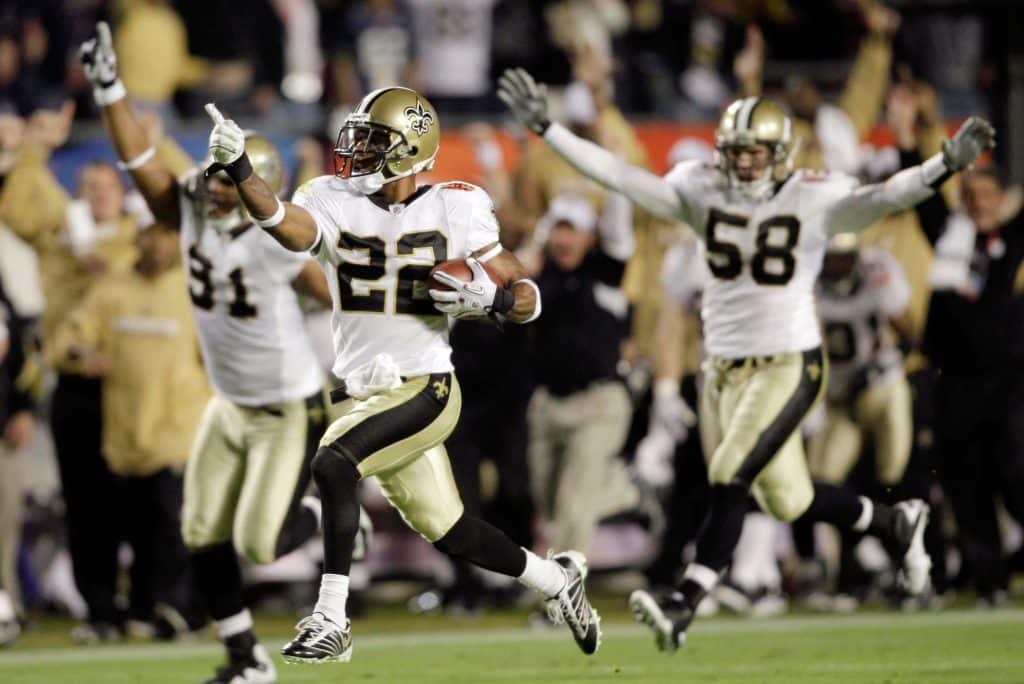 Image via Boston Herald