After the intense competition for tickets led to the 2008 ticket prices soaring to record levels, 2009 tickets were the most affordable in years as the recession rocked the United States and drove down the prices paid on the secondary market by as much as 40%. In fact, 2009 was the year that more tickets below the price of $2000 were sold than ever before and the average ticket prices fell to levels that had not been seen since 2006.
The recession hit more than just the ticket prices. The nation's "big three" car makers, General Motors, Ford, and Chrysler, did not take up their annual ad spots and many of the major Super Bowl parties were cancelled, including Playboy and Sports Illustrated.
It wasn't just the recession that was to blame for the lower ticket prices. Many ticket exchange executives highlighted how the 2009 Super Bowl final lacked the attraction of the previous year's showdown. The Cardinals, who were appearing in a Super Bowl final for the first time, lacked a major following, and this entailed that fewer people were willing to put their hands in their pockets to bag a seat at the game.
Interestingly, despite the lack of interest in tickets on the secondary market in comparison to previous years and the stepped-down party scene, the 2009 broadcast attracted a television audience of 98.7 million viewers in the United States, making it the most watched Super Bowl in history at that time
2009 Super Bowl Ticket Prices
The face values of the majority of the tickets issued by the NFL were between $800 and $1,000 but, in acknowledgement of the slumping economy, around 1,000 tickets were printed that had a face value of just $500. However, as was the case with previous years, the prices that were actually paid were much higher than the face value.
The 70,000 tickets that were initially released for the 2009 game between the Pittsburg Steelers and the Arizona Cardinals had originally been distributed according to the following equation: 17.5% each to the competing teams, 5% to the team of the host city (Tampa Bay Buccaneers), 34.8% split between the remaining teams in the league, and the remaining 25.2% to members of the media, fans, and NFL sponsors.
Ahead of the 2009 Super Bowl, CNBC reported that tickets were selling for an average price of $2,278 on LiveStub and $2,790 on StubHub. Although, as usual, these figures were significantly higher than the face value, they were below the average price of resale tickets for the previous three years and gave fans who had the cash a chance to get their hands on some bargain tickets.
The effects of the recession were particularly evident at the high end of the spectrum in 2009, with the highest standard ticket selling for $5,250, representing a major reduction on the previous year.
2009 Super Bowl Ticket Price Summary
Host Stadium: Raymond James Stadium, Tampa
Face Value: $800 or $1000
Inflation-adjusted face value price (2017): $882.78
Average Price: $2,790
Lowest Price: $800
Most Expensive (Standard Ticket): $5,250
Average thirty-second Super Bowl advertising spot: $2,954,010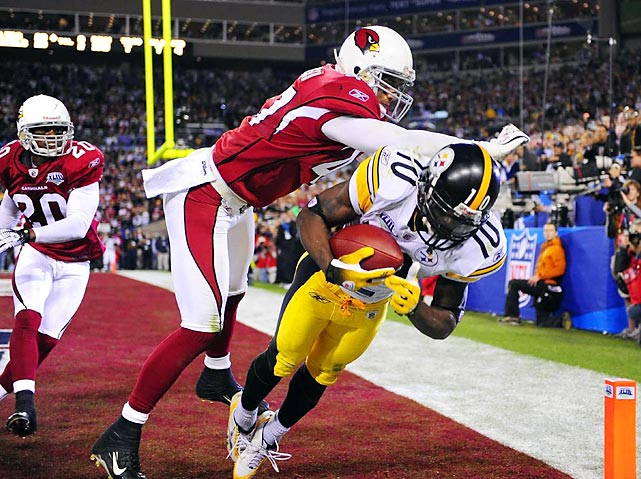 Image via Sports Illustrated