To say there's a slight markup on parking during the Super Bowl compared to the regular season would be a bad joke. You should expect to pay triple or quadruple the price that you'd pay for a parking spot at a normal NFL game. Maybe more.
If you've absolutely got to drive a car to the big game, be sure to budget anywhere between $100 and $300 just for parking. Of course, you could split the price with your buddies if you're planning on tailgating. Or you could just leave your car at home.
Oh, and if you're in an Bus, RV, or limo (how fancy), expect to pay even more.
That extra zero for when your Texans vs Jags spot turns into a Super Bowl spot. #SB51 pic.twitter.com/mdw8PO6YTk

— Lance Zierlein (@LanceZierlein) February 5, 2017
Buying Super Bowl Parking Spots Upon Arrival
So you're brave. You're confident. You're just gonna find a place to park when you get there.
Even spots for a single vehicle nearly a mile from the Super Bowl stadium have been known to go for $100-$200, but prices fluctuate like crazy. The later it gets in the day, the more prices tend to drop, going for as little as $100 in some cases.
Nearby hotels, parking decks, and medical centers have been known to cash in on the big game by selling their spots too. These might go for $50 to $80, though often taxi drivers snatch these spaces up.
So can you buy the day of? It's possible – if you've got cash in hand and there are actually spots left. But is that a risk you want to take?
Buying Super Bowl Parking Spots Ahead of Time
Parking downtown in big cities can be terrible, even when there's not a Super Bowl happening. So you should probably plan for the worst.
Reserved spots are your best bet if you want to be sure you'll have a place to park your car on game day, and especially if you want to know where you'll be located and how much it's going to cost.
Many public and private lots around the stadium and downtown will have spaces for sale ahead of time. You can often find these online. Website like SpotHero can sell you spaces in city lots or garages you may have never heard of.
Or you can opt for the official on-site stadium lot parking. Of course, these spots are the premium ones and they're usually much pricier. Many of the same online marketplaces that sell Super Bowl tickets will also sell you parking. Official stadium lot spaces usually go on sale to the public around mid-December.
Buy official parking spots from Fan Hospitality for this year's Super Bowl here.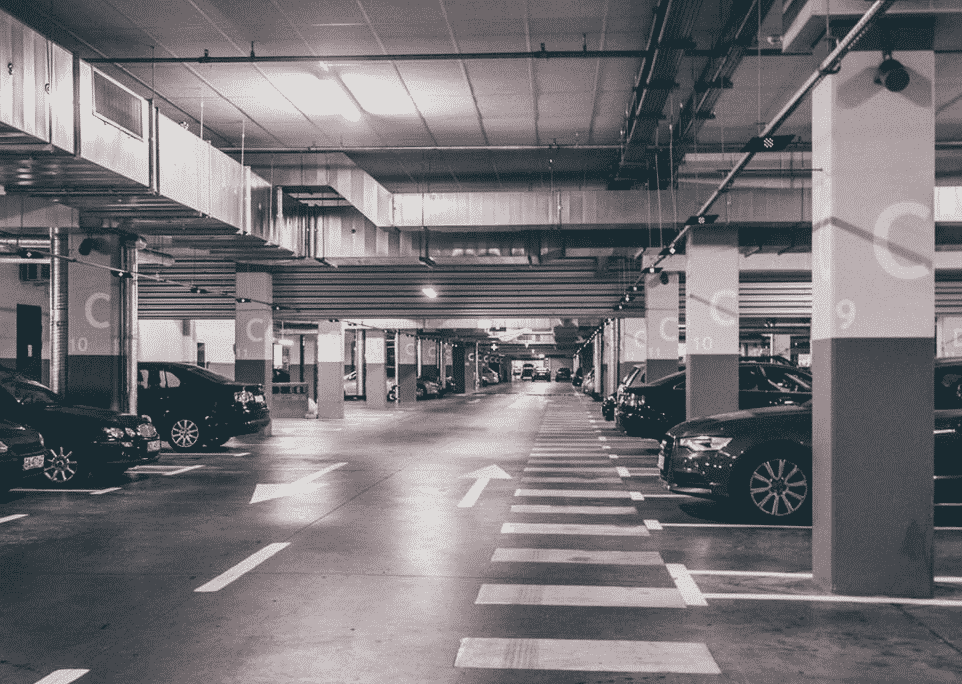 Parking at US Bank Stadium for Super Bowl 52
There will be over 65,000 parking spots spread around Minneapolis for Super Bowl festivities and events. The weeks leading up to the big game will be filled with parties and concerts in the downtown area. They're actually throwing a ten-day fan festival leading up to the Super Bowl!
As for the big game itself, the Minnesota Super Bowl Host Committee has put together a nice lookin' website they call "Know Before You Go" with all the information you need to know about transportation and parking around Minneapolis and St. Paul. So you can't say they didn't warn ya!
While all the available parking spots aren't currently on sale yet, there are a few within one mile of the stadium going for $62 each. (Hell, right now there's one for $18 about 7 blocks away, but that might be a glitch.) Those that are currently on sale within the US Bank Stadium lots will cost you about $250 to $280.
Yeah, considering parking spaces at regular season Vikings games can be as cheap as $45 to $65, it's a bit absurd. But hey, it's the Super Bowl.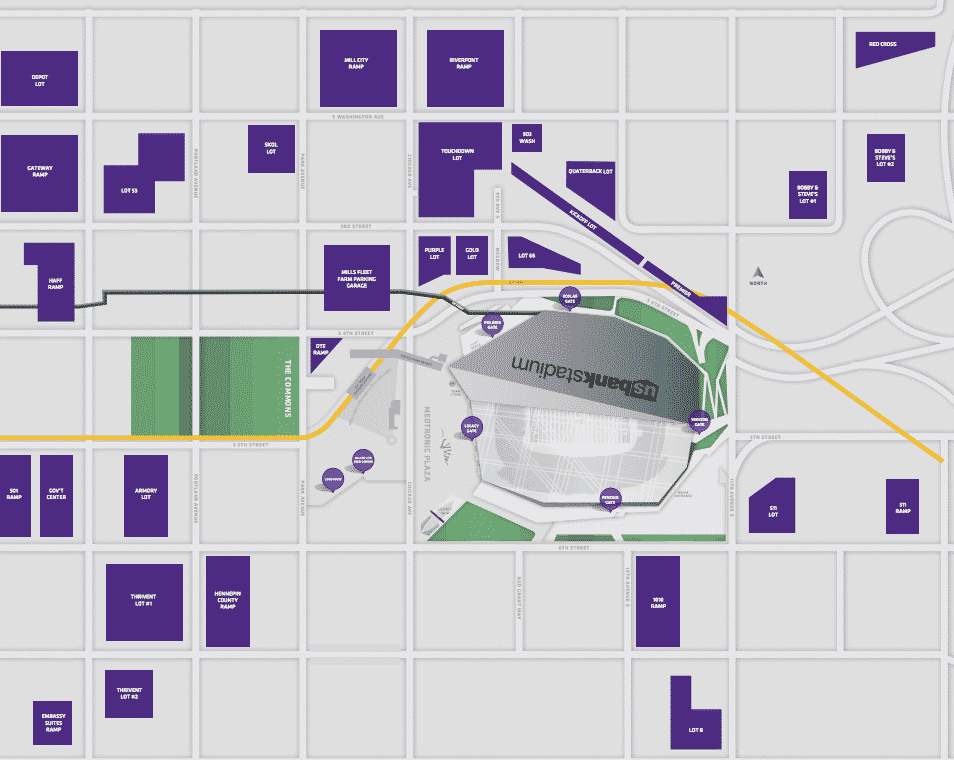 If you're hell-bent on getting one of these official on-site spaces, do it early and with a reputable company, like us. Those who are in the know high recommend planning out your parking strategy ahead of time to avoid disappointment.
For lots of valuable information about the parking that's available in downtown Minneapolis, check out this great US Bank Stadium Parking Guide. It'll even tell you the amount of time it takes to get from your chosen lot to the stadium on foot.
Typically, tailgating at US Bank Stadium is allowed starting six hours before kickoff. (Just don't bring your drones or any kegs… they're prohibited.) But be sure to look up the official rules for the Super Bowl, because things often change for the big event. In the past the NFL has said no grills, tents, or chairs allowed. Or they've relegated people to their actual spots – no hanging out outside the parking lines. Even if traditional tailgating isn't allowed, there should be plenty of pre-game events around the city!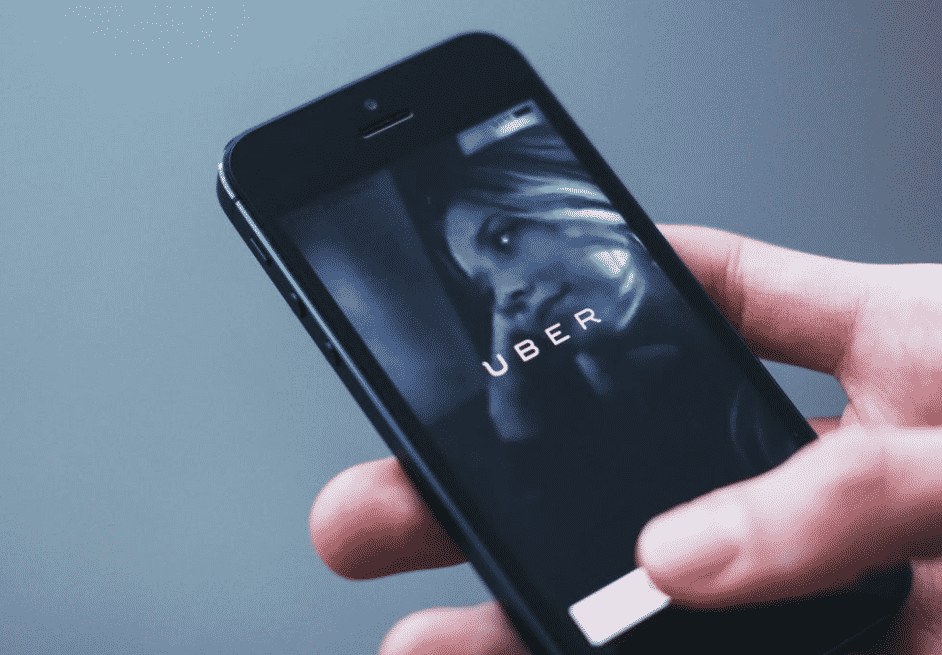 Ways to Avoid Parking at the Super Bowl in Minneapolis
First off, you can take a taxi or an Uber from wherever you're staying and save yourself the trouble (and price) of parking.
Or you can hop on the city's METRO light rail from downtown – they call that "railgating." There's also a light rail to the stadium doors from the south of the city. Use the blue and green lines. There are plenty of public city buses that'll drop you off close-ish to the stadium too.
For more detailed information, check out the city's helpful website. They've got tons of information about all the ways you can get to US Bank Stadium.
For details on how things will actually go down on Feb 4th, check here. For security reasons, you'll have to have a valid Super Bowl ticket to use the light rail on game day.

Be forewarned, there is an app. (There's been an app for parking and transit at other Super Bowls too, so this is nothing new.) It looks like you'll be able to use it to buy a "Fan Pass" if you want to make use of all the public transit around Minneapolis during the days leading up to the game. Could be a thought…
And if you're up for walking, the US Bank Stadium is now connected to downtown Minneapolis via the Skyway so you can stay warm while you make the trek to the game on foot.
For you other super fit folks out there, there are 188 free bike racks around the stadium if you feel like cycling to the Super Bowl. Yeah, we didn't think so, but it was worth a shot.