Updated: 1/8/2018
If you're heading to the Super Bowl, you're probably going to spend a few days exploring the host city before the big game. Presumably, you'll want to see, eat, and drink everything that Minneapolis has to offer. And lucky for you, they've got a decent way to get around the city without breaking the bank – because let's be honest, you've already broken it on tickets.
The Minneapolis Skyway is the perfect route for checking out the sights while avoiding the (potentially) terrible weather that rolls in during the dead of winter.

The Skyway will keep you warm and dry as you bounce from site to site – or bar to bar – in downtown Minneapolis. You've just got to decide where to go and then figure out how to get there… which may be easier said than done. But we can try to help you with the basics.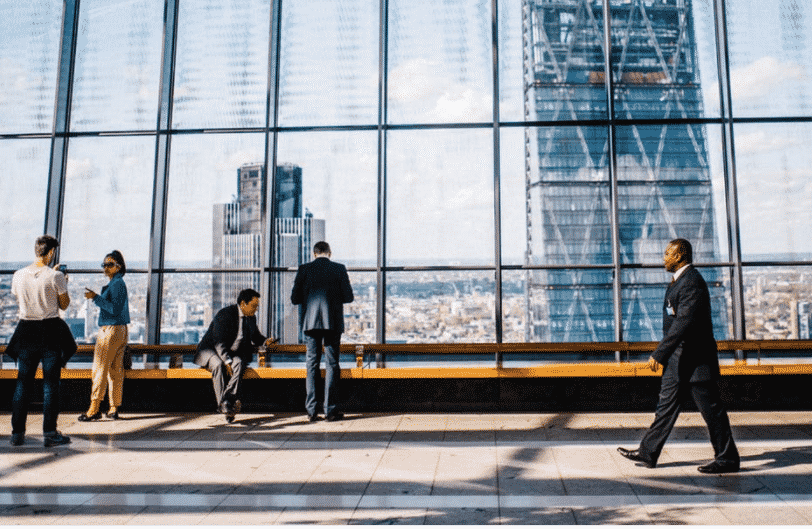 What Exactly is the Minneapolis Skyway?
The Skyway is a bunch of interconnected pedestrian pathways – 11 miles of them to be exact – that span 80 city blocks of downtown Minneapolis through various office buildings, restaurants, hotels, banks, stores, and even apartments. These walkways are all indoors and climate controlled. It's actually the biggest system of its kind in the world.
The concept was created mainly to help commuters stay warm as they headed from their offices to their lunch breaks to parking lots or public transportation hubs. But tourists and visitors can also take advantage of this "convenient" system of glassy tunnels. (Yes, those quotation marks are there for a reason. Just wait for it.)
The skyways usually pass through the second stories of buildings, allowing some lucky folks to wander the city, eating, drinking, and working without ever stepping foot outside. This can be a godsend during Minneapolis's freezing and blustery winters. You may not even need to haul your heavy coat around.
But you should know that even locals claim the Skyway is crazy confusing. Which brings us to…
The Good and the Bad
Aside from avoiding the cold, these nifty glass walkways cross city streets to help you avoid traffic as well – meaning you won't have to wait for that little walking man signal to cross the road. Some detractors claim this takes away from the "big city vibe" of Minneapolis, which can feel almost empty in the winter compared to the bustling scenes of NYC or Chicago. And many say these elevated walkways hurt retail stores that don't lie alongside Skyway routes.
Another oft-complained-about issue with the Skyway: it can be damn hard to navigate, especially for the uninitiated. (You know, if you don't work here and walk down these halls every day, you might even forget which building you're in. It happens.) While there is some terribly-dated bright blue signage – we're talking a water-themed, 90s-era background – that's there to help you know which roads you're crossing and which buildings you're entering, everyone still claims it's a nightmare. When you're seemingly walking around the insides of buildings, it can get confusing as to which part of the city you're actually in.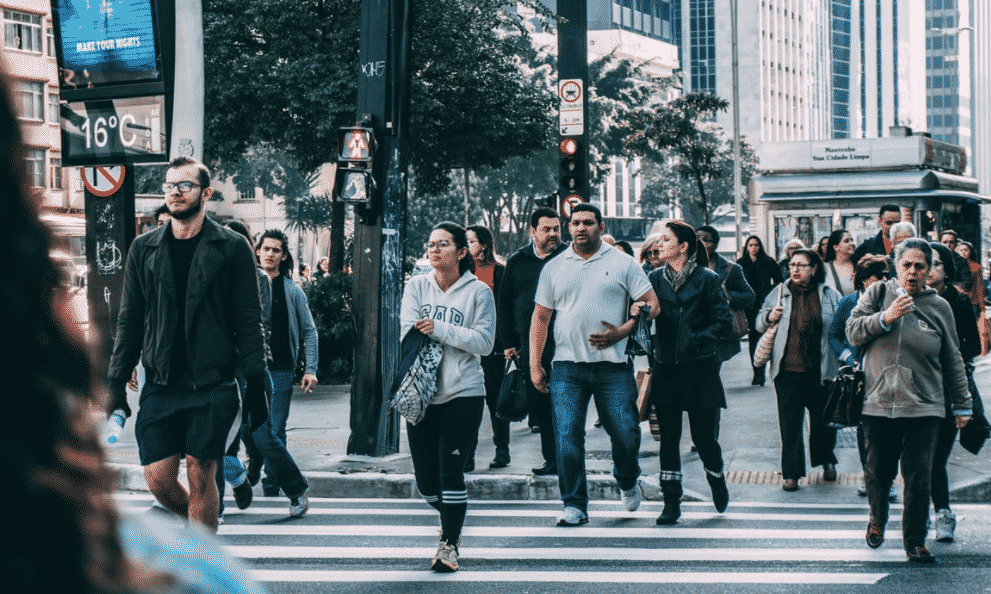 As if that's not enough of a challenge, from the outside it can often be infuriatingly difficult to figure out where to access the Skyway.
One more thing. The walkways are individually owned by the buildings they pass through, which means closing and opening times aren't always consistent throughout the city. So you'll have to check the schedules and read the signs. Hello, dead ends and angry tourists!
Moral of the story: Do not underestimate the intricacy of the Skyway, because these routes are not intuitive. New regulations passed in 2016 will require clear directional signage, so we'll see if they revamp anything for the Super Bowl crowds.
One awesome thing? The weather is almost certainly going to be terrible, and the US Bank Stadium is now connected to downtown via the Skyway as of 2016. Not to mention you can use it to reach lots of fun bars, restaurants, hotels, and attractions downtown. All is not lost.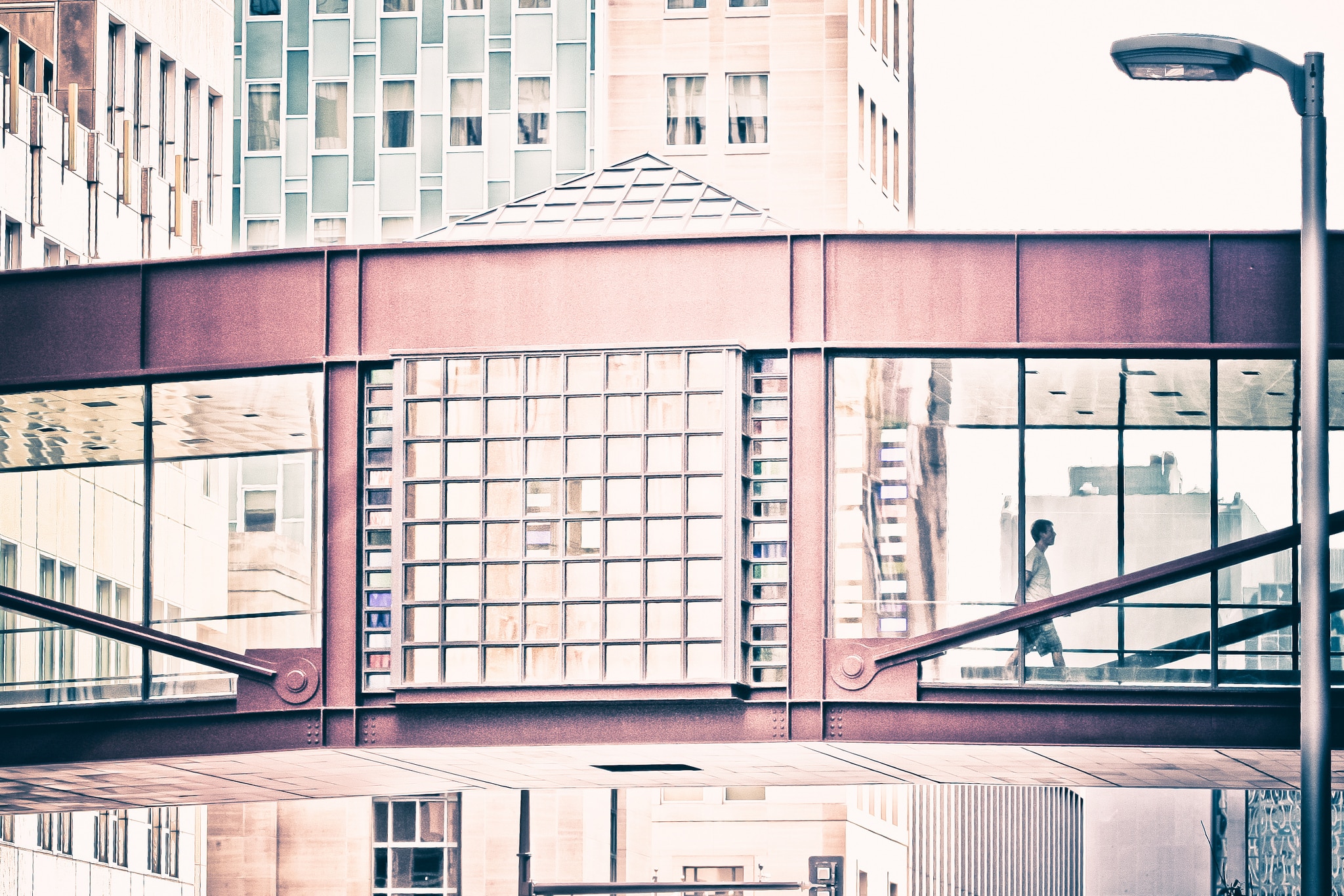 Tips for Using the Skyway
Now that you know what you're up against, here's how to combat some of the Skyway difficulties you might face:
Get a map. Hard copy, a screenshot on your phone, or a PDF. Doesn't matter – be sure to get one. But just to warn you, almost every map you see of the Skyway is an absolute mess.
This is an interactive map of the Skyway sponsored by the city of Minneapolis. This is a PDF map created by the city's tourism folks who're trying to get you to visit. And this genius of a man created a color-coded, subway-style map that might just make more sense than anything else you'll see posted in the Skyway or anywhere else for that matter. (Too bad the city has yet to adopt this style of signage.)
If you do happen to know where you want to go and which building you're in – lucky you! – here's a website with an interactive map that'll give you step-by-step directions of the different buildings you'll need to pass through to get to your destination.
To access the skyways, instead of pulling your hair out in frustration as you stand on street-level looking at all those warm souls in their glassy tubes, head into one of the buildings that you see a walkway protruding from and take the elevator to the second floor. There should be signs to the Skyway. If not, pray that it's rush hour and follow the crowds.
Check the time. If it's super early or late, you might need to look around for signs to see which hours the different skywalks are open. Luckily, most now follow the Uniform Skyway Hours:
Monday through Friday: 6:30AM – 10PM
Saturday: 9:30AM – 8PM and Sunday: Noon – 6PM.
Watch the signs though – some skyways may be open longer hours, some shorter.
Remember, they aren't really open late enough for you to hit the bars and wander the Skyway back to your hotel even if it is connected. Unfortunately.
Oh, and don't lollygag in the Skyway or hold up any people in suits. They will hate you.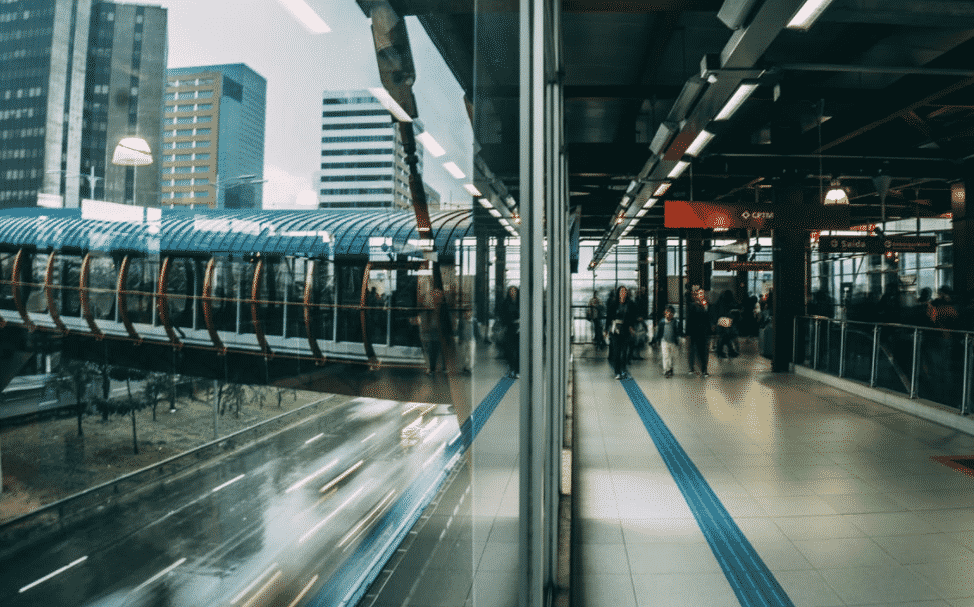 Where All the Happening Things Will Be
Assuming Minneapolis will be packed out for the big game, you'll be lucky to stay anywhere near the Skyway, which is centered around downtown. And your hotel may even be one of the many that links up to it! Here are a few cool places that the Skyway makes it easy to reach:
The Skyway extends out to Target Field, home of the Minnesota Twins, and the Target Center where the Timberwolves play. Around that area and along First Avenue, there are some great watering holes and live music venues. Clockwerks Brewing – one of the city's best new breweries – is located just a few blocks from the Skyway.
Just north, the Skyway can take you within a few minutes' walk of the city's cool Warehouse District where you'll find lots of restaurants, clubs, and bars like the popular Last Call and Marvel Bar. Sleek, trendy restaurants like the Hewing Hotel, Spoon and Stable, and the Bachelor Farmer are also located around here. And a little farther out in the hip North Loop neighborhood, skywalks aren't allowed, but it's definitely worth the jaunt in the cold to have a wander.
Downtown West is pretty cool too and it's crawling with Skyway access in the heart of the center. It's home to The Local, one of the city's most popular Irish pubs (easily reached by the skywalks that pass through the Essex Building) and Dan Kelly's Pub (just through the Grand Hotel). If you're searching for a range of food options, head to Nicollet Avenue – just south of the Skyway's stop in the Millenium Hotel – for what's been nicknamed "Eat Street" between 14th and 29th streets.
Staying anywhere along the Skyway will ensure you get to your destination dry and warm, but even if you're outside these areas, you can always get a ride into the city and then take advantage of the system. You'll be taking a cab or calling an Uber after-hours anyway…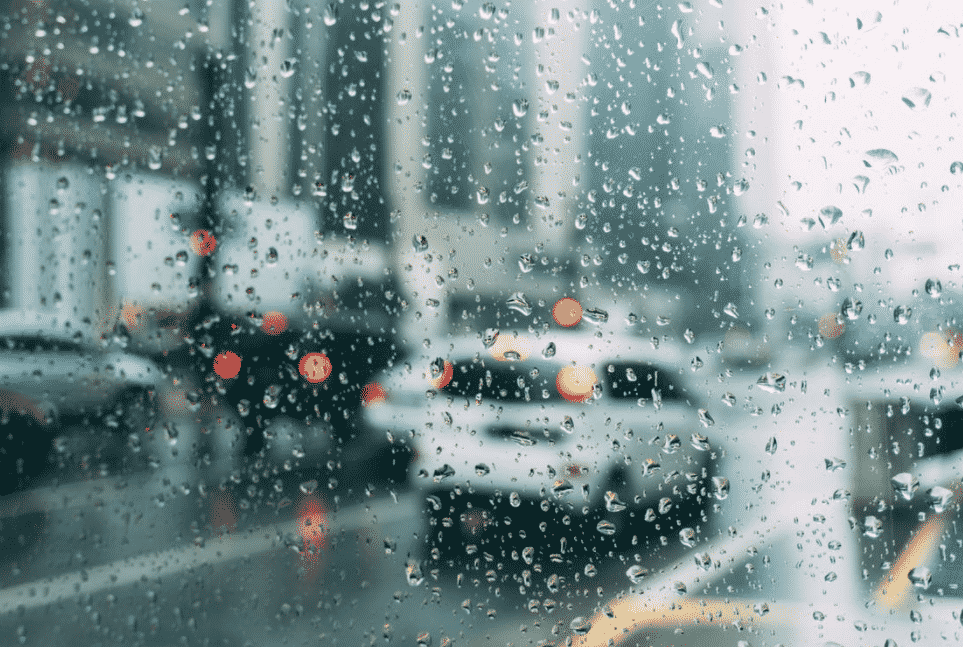 Getting to US Bank Stadium
This is one of the most recent additions to the Skyway. The city has smartly added a lovely interior skywalk all the way to its newest sports complex and home to the 2018 Super Bowl, US Bank Stadium, located in East Town. If you're staying (or just pre-gaming) in the center, you can actually walk all the way to the stadium in time for kickoff.
Some key directions:  No matter where you are on the Skyway map, you'll first have to head to the Haaf Memorial Ramp – that's a parking deck, by the way. The Skyway will then pass through two Wells Fargo office buildings back to back. From there you'll use the Skyway to walk through the Mills Fleet Farm Ramp – another parking deck – and continue on to the U.S. Bank Stadium. Thank goodness, once you get far enough it's pretty much a straight shot. Here's a map.
In a recent interview with the Star Tribune, Steve Cramer, who co-leads the arm for the Host Committee in charge of "wayfinding," has confirmed that along the core skyway routes, users will see "a lot of volunteers" giving directions until 10 p.m. More than 2,000 volunteers will be working the skyways during the Super Bowl festivities, and 120 on duty at all times. There will be event signs with specific directions to Super Bowl events.
And if all else fails, you can still take the light rail to the Stadium…
Fun Facts About The Skyway
It's the #14 thing to do in Minneapolis on TripAdvisor.
There's actually a song written about it.
The Mighty Ducks rollerbladed through the Skyway once, which is totally not allowed – do not try it.