It's been a year since the 2021 Super Bowl where COVID-19 restrictions were in full force and most parties were canceled. This year, the party is on, but the Coronavirus has yet to leave. With public health and safety a strong concern, there are some restrictions set in place to make sure everyone has a fun and safe time. So what should visitors expect this year in Los Angeles for Super Bowl LVI? Keep reading for all you need to know regarding COVID-19 and the Super Bowl.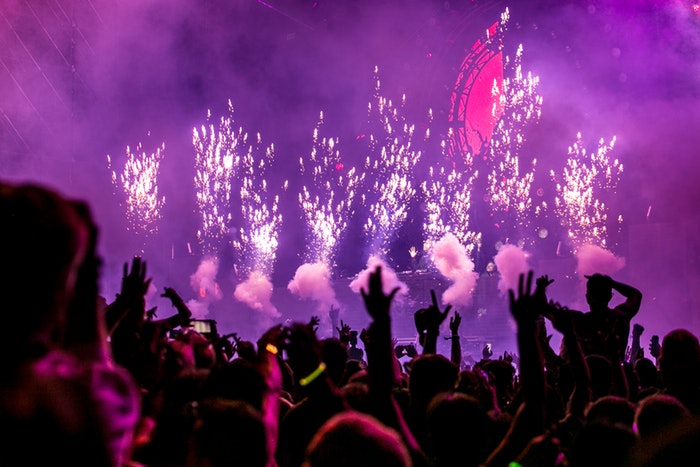 Los Angeles's COVID Restrictions
There's more to Super Bowl Sunday than game day and LA County has set up some safety protocols to keep the fun going in a safe way. Currently in Los Angeles County, "everyone 2 years of age and older must* wear a mask in all indoor public settings, venues, gatherings, public and private businesses and at outdoor Mega Events, regardless of their vaccination status." In addition, proof of vaccination is required in places like gyms, restaurants, and other indoor businesses.
Major Super Bowl Parties and Their COVID Requirements
The Big Game is full of those "trigger" words like indoor dining, large crowds, and parties. Health officials have put in place some COVID-19 restrictions in an attempt to keep all those things we love while staying safe. Here's a list of major Super Bowl Parties and what they're requiring from their guests.
MAXIM: All guests must be vaccinated with a vaccine card or present a negative test within 72 hours of the event.
Shaq's Fun House: Proof of COVID-19 vaccination required for entry.
Super Bowl Experience Presented by Lowe's: All fans 12 and over are required to show proof of vaccine or proof of negative test within 72 hours in order to enter the Los Angeles Convention Center. Masks are also required.
Super Bowl Music Fest: Masking and proof of vaccination or negative COVID-19 test are required.
Still Looking for a Super Bowl Party?
Fan has all things Super Bowl Parties. If you're looking to get tickets to some of the most epic game day parties in Los Angeles, check out this page.