The Super Bowl is not just about Game Day. And whether or not your team is in the running, you can have an epic weekend at the most luxurious parties. For 20 years, Maxim has been throwing one of the biggest Super Bowl parties in the nation. In 2020, they hosted the magical "Havana Nights" for Super Bowl LIV in Miami. Now, after having to skip a year due to COVID-19, Maxim's Super Bowl party is back along with some outrageous and exciting plans in store. If you're looking to know more about Maxim's Super Bowl Party, "Electric Nights," keep reading.
The international men's magazine, Maxim, is known for putting on some of the greatest parties around. Just imagine the best party you've ever been to, but triple the glamour, excitement, and uniqueness. That's Maxim. On top of having spectacular venues that are decked out in fun themes and hosting some of the biggest celebrities, Maxim Super Bowl parties also have some of the best performers. Past years included the Chainsmokers, Paul McCartney, Justin Bieber, and Cardi B, to name a few.
What to Expect at a Maxim Party
Maxim has it all. Combining art, fashion, music, and sports, Maxim parties are known to be some of the best ever. To make it even more fun, there's always an exciting party theme! In the past, Maxim has hosted numerous themes from Treasure Island to Rock City to Gotham and even a state fair theme back in the day. The Maxim Super Bowl LVI party will be an upscale 1980s retro-futuristic theme that's perfect for the unique luxury and charm of LA! 50 Cent will be hosting this year's Super Bowl Party, and it's promised to be the "most exciting, over-the-top, elevated experience yet." Those are some bold words.
What Time Does It Start and Where?
The Super Bowl party begins at 9 p.m. the Saturday before the big game. Don't worry, the famous Maxim models and dancers will be there all night and the fun won't end. This exciting event will take place on Saturday, February 12th at City Market LA in the center of downtown the night before the Big Game. 
What Makes This Year Different?
Maxim definitely knows how to party, but they're taking it a step further in LA. The magazine is taking over 50 acres of a downtown LA historic indoor-outdoor open air marketplace. Every aspect of the venue will be full of surprises. Like this year's inclusion of NFTs. What's hipper than NFTs at a party? Guests will receive a Maxim Electric Nights Collectible NFT Ticket Stub, custom art by a surprise renowned artist and muralist. 
What Past Maxim Super Bowl Parties Looked Like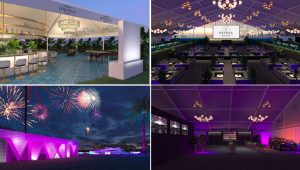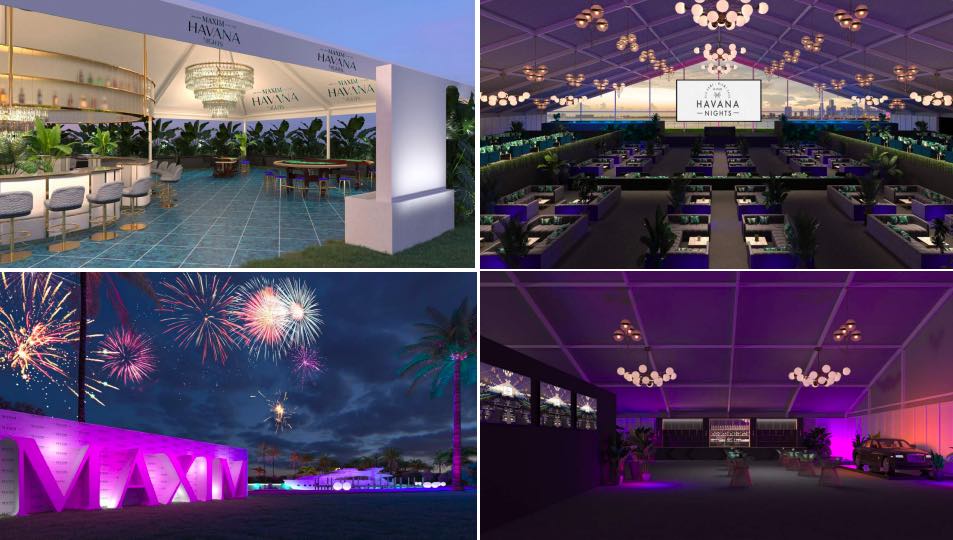 How To Get Tickets 
For something extra lavish, Fan Hospitality has exclusive tables that get you closer to the action on stage than anybody else! We've got on-stage VIP access for Maxim Havana Nights that you can't get anywhere else. Shop Maxim Stage Table Tickets!
Want tickets for Maxim's Super Bowl LVI party? Find all the information you need to go to the most epic Super Bowl Party here.