So we told you not to drive, but you don't plan on listening. You're going to have a vehicle to look after during Super Bowl 53. Whether you're driving to Atlanta yourself or renting a car when you get there, where are you supposed to park during the Super Bowl? When do parking permits go on sale? How much will they cost? Can you tailgate?
A lot of precise information won't be available until closer to game day as the host committee and NFL may decide to close a lot of roads, alter or expand public transportation schedules, set up security checkpoints, or create an app to help you get around town. But for now, here's what we know.
Parking at Mercedes Benz Stadium
Traffic and parking downtown on a regular Falcons game day can be difficult, so expect the Super Bowl to be like that… on steroids. But if you want to park at Mercedes Benz Stadium, it's likely you'll be at the mercy of the NFL. You'll need a parking permit, and if it's anything like last year, only Super Bowl ticket holders will be allowed in stadium parking lots.
Official Super Bowl Parking Permits will go on sale December 14th.
Keep in mind that the NFL usually requires 35,000 free parking spaces within a mile of the stadium in order for a city to host the Super Bowl. If they can't get all those from the stadium, the NFL will purchase parking ramps and garages all over Atlanta, at the city's expense, of course. That's what they did last year. (Oh, and the NFL gets to keep all parking revenue from stadium lots and NFL-operated lots on game day and several days before, but that's a different story.)
For a list of the stadium's parking lots with locations, descriptions, restrictions, and permit requirements, click here. Remember that prices and restrictions can and will change depending on whether the NFL controls these parking lots on game day and the preceding days.
Parking Elsewhere Atlanta
Atlanta is a city of people that drive. Well, usually too many people trying to drive. But at least that means there are parking spots all over – downtown and everywhere else. The problem is getting there first (or reserving them) and paying for them.
You can use SpotHero to find parking lots around the city. As you can see, they typically charge anywhere from $5 to $20 per hour, but you can expect that price to fluctuate greatly during the Super Bowl. Many lot owners (and lots that have been taken over by the NFL) will charge a flat rate for the day, anywhere for $100 to $200 or more. Restrictions dealing with tailgating may also change depending who's in charge, but more on that below!
We'd recommend parking at one of the many parking lots adjacent to MARTA stations that are located farther away from downtown. Most are open 24 hours a day, and you can pay for parking there and take public transport to the stadium!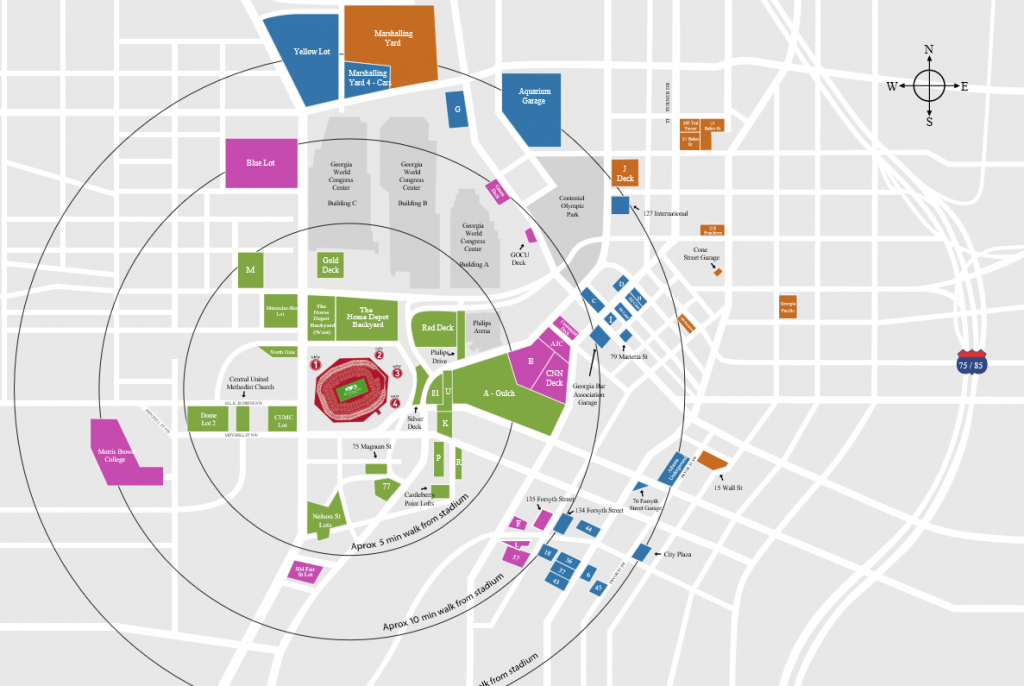 Tailgating During the Super Bowl
As we've said before, tailgating at the Super Bowl hasn't traditionally been a thing. Nobody has their gear from home, lots of folks don't drive, and the NFL buys up all the good parking spots next to the stadium and then imposes restrictions like "no grills or tents" and "no spilling out from your parking space" which ruins the whole point of tailgating.
Here's what the NFL had to say about tailgating last year: "Authorized tailgating in designated parking lots and ramps will be specific for Minnesota Vikings Games ONLY. Tailgating at all other U.S. Bank Stadium events will be authorized only by the parking lot operator."
So it's up to the parking lot owner. Fair enough. But then we got a little more clarity before Super Bowl 52 when they announced that there would be no tailgating at any NFL-controlled parking lots around the city "due to space." Just a heads up!
But that doesn't mean it's not possible to find a few private lots around the city that allow tailgating. You'll just have to do your research!
At regular season Falcons games, the majority of the lots surrounding Mercedes Benz Stadium allow tailgating five hours prior to kickoff. Here's a map of all the lots in the vicinity. Just make sure you don't block traffic or take up more than one space. The stadium also has an official parking app, called ParkMobile. TBD if you'll be able to use it during the Super Bowl though.
What about RVs?
Maybe you're hardcore and you're planning to road trip and spend the night in an RV for the Super Bowl. (Good for you, avoiding those inflated hotel prices!) If you're not attempting to tailgate downtown, locals on TripAdvisor recommend Stone Mountain Park as a the best RV accommodation in the area. Just off Highway 78 and about 20 minutes from downtown, you'll be able to steer clear of the freeways where traffic will be ridiculous.
If you're trying to drive an RV to the Super Bowl on game day, expect the host city and NFL to have a special place for you to park (and expect to pay). We don't know where it'll be this year, but during Super Bowl 53, they were asked to park at the University of Minnesota rather than the stadium lots.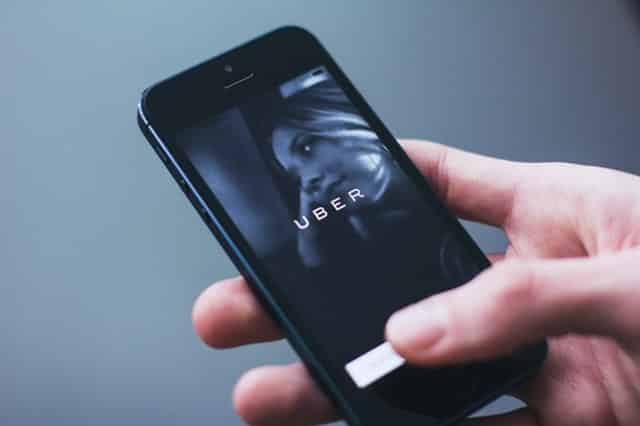 Alternatives to Driving
We've said it before, but traffic in Atlanta is notoriously bad. We created a guide to using the city's great public transit system, MARTA. Use it! The NFL and host committee will likely announce a few changes to the regular transportation schedule – tram, bus, and train – for Super Bowl week and especially game day, so stay tuned for updates.
Uber, Lyft, and taxis will also be available on game day with strategic drop-off points by the stadium. Leave your car at the hotel or Airbnb, and let somebody else do the dirty work!
If you're feeling green, there are also 250 bike racks at Mercedes Benz Stadium. They've partnered with Atlanta Bicycle Coalition to help you check in and park your bike, at least during regular season games. Even if you don't have your own bike, you can use the city's Relay BikeShare to borrow one! There are stations all over downtown. Here are a few recommended bike routes.
So… is parking at the Atlanta Super Bowl worth it?